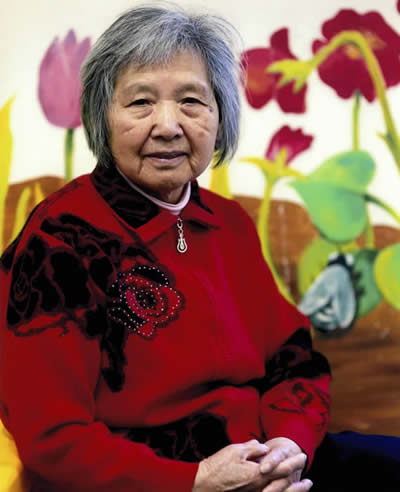 In memory of a great mom, and grandma, Xuerui Wang, born in 1936 in Penglai, Shandong Province, China.
Passed away on Sunday, March 15, 2020 in Westford, Massachusetts. She will permanently rest in peace at:
Pine Ridge Cemetery.
Section N, Lot 122
130 Billerica Road
Chelmsford, Massachusetts, 01824
我们怀着及其沉痛的心情讣告:我们亲爱的妈妈,今天永远的离开了我们!她是在美国东部时间2020年3月15日半夜里默默的走了!享年八十四岁!
妈妈一生为人诚恳、正直,心地善良,乐于助人!她将永远活在我们心中,在天堂安逸!
God saw you getting tired.
A cure was not to be.
So he put his arms around you.
And he whispered, "Come with Me."
With tearful eyes we watched you,
Saw you fade away,
Although we loved you dearly,
We could not make you stay.
A golden heart stop beating,
Your tender hands at rest,
God took you home to prove to us,
He only takes best.