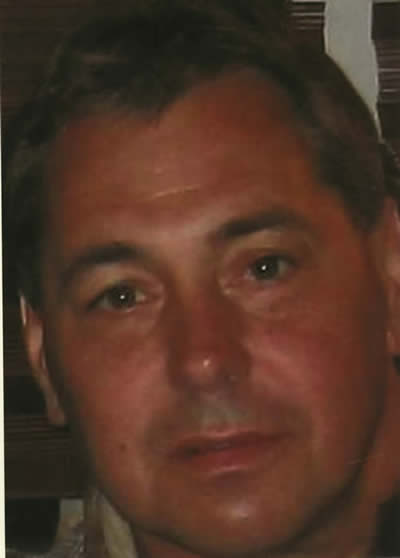 William W. 'Bill' Chascin

"Gifted Painter"

LOWELL William W. 'Bill' Chascin, 47,. a lifelong Lowell resident, died unexpectedly, Tuesday, October 4, 2011, with his family by his side. Bill will be remembered for his strong heart and strong will until the very end.

Born June 24, 1964, in Lowell, he was a son of the late William and the late Maureen (Kisolek) Chascin, and was educated in the local schools.

Mr. Chascin made his lifelong home in Lowell, and was a communicant of St. Margaret's Church. He enjoyed playing the guitar and cooking. Bill loved his family and friends, especially his soulmate, Doreen and his two daughters, Danielle and Nicole, and his stepdaughter, Sarah McQuaid. He had a great sense of humor and was a gifted artist and conversationalist.

He worked in the painting trade as a young boy and made that his lifelong vocation. He viewed his profession as an artform and always strived to excel.

In addition to his girlfriend, Doreen M. McQuaid of Lowell, and his daughters, Danielle M. Chascin of Lowell and Nicole J. Chascin of Andover, his survivors include his stepdaughter, Sarah M. McQuaid of Lowell; his sister Maureen Ruisi and her husband, Joseph, of Dracut; and many cousins, nieces and nephews, including his Goddaughter, Sabrina Dempsey; many co-workers including his employer B.P.B. Realty and his supervisors, Raymond "Moe" Lammy and his wife Jeanne of Lowell; and especially his best friend, Chris Wilson of Lowell. He is also survived by Doreen's parents, Robert and Mary Suprenant of Dracut, who were very dear to him.

ON TUESDAY, OCT 11, YOU ARE INVITED TO JOIN HIS FUNERAL PROCESSION AT 12:30 P.M. FROM THE MCDONOUGH FUNERAL HOME, 14 HIGHLAND ST, LOWELL 978-458-6816 FOR PROCESSION TO ST. JOSEPH CEMETERY CHAPEL FOR BURIAL PRAYERS. MEMORIALS IN HIS NAME TO AMERICAN DIABETES ASSOCIATION, 330 CONGRESS ST., 5TH FLOOR, BOSTON MA 02210. E-CONDOLENCE - MCDONOUGHFUNERALHOME.COM