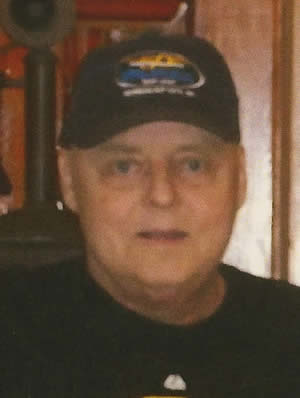 Willis R. Lavallee Jr.
Loving Husband, Father, Grandfather, Great Grandfather

LOWELL Willis R. Lavallee, Jr., 66, a lifelong Lowell resident, died Sunday, September 8, 2013, at Massachusetts General Hospital after a long illness with his family by his side. He was the loving husband of Jeanne (Frechette) with whom he celebrated their 48th wedding anniversary this past April.

Born July 7, 1947, in Lowell, he was a son of the late Willis Lavallee Sr., and the late Cecile M. (Pare) Lavallee, and was educated in the local schools, attending St. Michael's Grammar School, graduating from Lowell High School, and then attended Middlesex Community College in Lowell.

Mr. Lavallee served with the United States Army during the Vietnam War. After his honorable discharge, he returned to Lowell making his home in the Pawtucketville neighborhood. He worked as a maintenance supervisor with the Lowell National Historical Parks Department for many years before his retirement in 2012. His hobbies included fishing, hunting, and his motorcycle. He was a member of the Centralville Sportsman's Club in Dracut. What meant the most to him was his family, especially spending time with his grandchildren and his great grandchildren.

In addition to his wife, Jeanne, he is survived by his children, Willis R. Lavallee III and his wife, Joann of Dracut, Lisa Shockley and her husband, Greig of Lowell, and Nicole Gannon of Lowell; his grandchildren, Katie, Sara, and Allison all of Dracut, Greig Shockley Jr., Ryan Shockley, and Kristy Shockley all of Lowell, John W. Gannon III and Kelsey Gannon of Lowell, and Patrick Kelley of California; his great grandchildren, Arcilia Kelley of California, Madison Clark of Lowell, Avalein Labreque-Shockley of Lowell, and Ethan W. Miller of Dracut; his brothers and sisters, Victor Lavallee and his wife, Diane of Lowell, Sharon Hardesty, David Lavallee Sr. and his wife, Denise of Lowell, Roy E. Lavallee Sr. of Nashua, Joan Krawczyk and her husband, David of Hudson, NH, and Ann Lavallee and Susan Lavallee of Lowell; and many nieces and nephews.
He was also the father of the late Chris D. Lavallee and brother of the late Donald Lavallee.
HIS FUNERAL SERVICES WERE HELD PRIVATELY FROM THE MCDONOUGH FUNERAL HOME, 14 HIGHLAND STREET, LOWELL 978-458-6816.
Willis's Obituary also appears on our facebook page
McDonough Funeral Home Facebook page