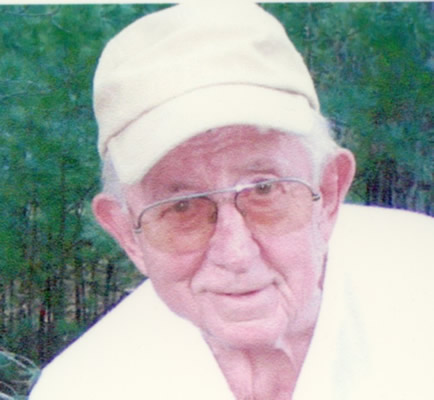 William L. Watson
MERRIMACK, NH William L. Watson, 85, of Dunstable, died after a brief illness Monday, January 17, 2011 at Community Hospice House in Merrimack, NH. He was the widower of Maria M. (Weimer) Watson who passed away July 6, 1992.

Born July 6, 1925, in Lowell, he was a son of the late Peter and the late Yvonne (Provost) Watson, and attended the local schools.

Mr. Watson joined the United States Navy at the age of 17, serving for six years before he enlisted in the Unitead States Army. While serving with the Army during World War II, he earned the rank of Sargeant, and he met his wife in Germany. He served with the Army for 14 years. More recently he worked for the Bedford VA Hospital as an Animal Lab Technician. For the past two years he has resided with his daughter in Dunstable.

He is survived by two sons, Peter Watson and his wife, Susan of Palm Bay, FL, and Clark H. Watson of Lowell; a daughter, Ramona Bean and her husband, Robert of Dunstable; seven grandchildren, Angie Estright of Exeter, NH, Bruce Burns Jr. of Dunstable, Angela Watson of Palm Bay, FL, Nicholas Watson of Palm Bay, FL, Christina Good of California, Melissa DeCosta of California, and Brittany Watson of Chelmsford; three great grandchildren, Kyle Stavely and Anthony Russo of Exeter, NH, and Luke DeCosta of California. He is also survived by many nieces and nephews as well as his best friends Rene Ninteau of Lowell and Joe Retcho of Florida.

He was also the brother of the late Clifford Watson, Arthur Watson, Isabelle Watson, and Dorothy Proventure.
YOU ARE WELCOME TO ATTEND HIS FUNERAL SERVICES ON FRIDAY, JANUARY 21 AT 10 A.M. AT ST. JOSEPH'S CEMETERY CHAPEL IN CHELMSFORD. ARRANGEMENTS BY THE MCDONOUGH FUNERAL HOME, 14 HIGHLAND STREET, LOWELL 978-458-6816. MEMORIALS IN HIS NAME TO HOME HEALTH & HOSPICE CARE (COMMUNITY HOSPICE HOUSE) ATTN: DEVELOPMENT, 7 EXECUTIVE PARK DRIVE, MERRIMACK, NH 03054.
E-CONDOLENCE - MCDONOUGHFUNERALHOME.COM