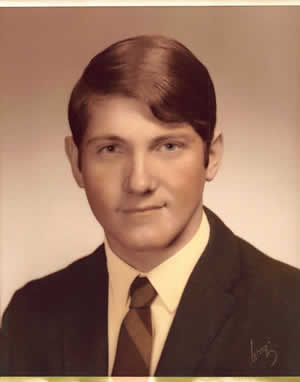 William Michael Krowchun

LOWELL    William Michael Krowchun, 66, a lifelong Lowell resident, passed away on Friday, November 2, 2018, at Lowell General Hospital after a brief battle with cancer with his family by his side.
    A son of the late John T. Krowchun, Sr. and the late Marguerite (Kelly) Krowchun, he was born on March 11, 1952, in Lowell. He was raised and educated in the Lowell area and was a graduate of Sacred Heart School, Keith Academy and Lowell Tech. Throughout his life he worked as a truck driver for many years before a disability forced his early retirement.
    Bill enjoyed spending time with his friends at The Renaissance Club and was a sports fan. He valued, peace, quiet and the simple things in life.
    He is survived by his brothers and his sister, John T. Krowchun and his wife, Ann, of Franklin, Katherine Rawnsley and her husband, Mark, of Staten Island, NY and Peter Krowchun and his wife, Robin, of Lowell; his nieces and nephews, Matthew Krowchun, Mark Krowchun, Kimberley Krowchun and Hannah Rawnsley. He is also survived by his family of friends at The Renaissance Club and the Colburn School apartments.
    IN ACCORDANCE WITH BILL'S WISHES, FUNERAL SERVICES HAVE BEEN HELD PRIVATELY FROM THE MCDONOUGH FUNERAL HOME, 14 HIGHLAND STREET, LOWELL 978-458-6816. MEMORIAL CONTRIBUTIONS IN BILL'S NAME MAY BE MADE TO THE RENAISSANCE CLUB, 176 WALKER STREET, 2ND FLOOR, LOWELL, MA 01854.