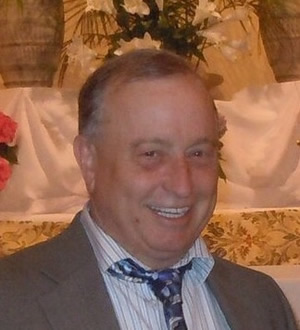 William F. Thompson III
William F. Thompson III, 60, of Lowell passed away peacefully at his home after a courageous battle with cancer on Friday, January 29, 2016, surrounded by his loving family. He was proud to be a life-long resident of the Highlands and Centerville Sections of Lowell. He is survived by his spouse Rosemary G. (Savard) Thompson.
He was born on August 22, 1955 in Lowell. The eldest son of Virginia M. (Nagle) Thompson, and the late William F. Thompson II. William attended Lowell Schools, and was a graduate of St. Francis Seminary High School, Andover, MA, Class of 1973. He also attended Northern Essex Community College.
Billy was a hard worker and loved life to the fullest, in his early years Bill worked for Pandel-Bradford. After college, he began his life-long professional career in real estate. He became a well-known and respected Realtor and Associate Broker for Dick Lepine Real Estate in Lowell, and was a member of the Northeast Board of Realtors.
William was a communicant of the former St. Peter's Church and St. Michael Parish. In addition, he was devoted to the Chaplet of the Divine Mercy, and involved with St. Joseph the Worker Shrine.
Bill was very proud of his Irish heritage, and was very active in the community. He loved the Golden Gloves, and was a member of the Coalition for a Better Acre, the Centerville Neighborhood Action Group, the Portuguese American Center, and the Portuguese American Civic League, Yang's Martial Arts, Tai Chi of Andover & Boston. In addition he was amongst the very passionate group who ensure the ties between Lowell and it's Sister City Nairobi remain strong.
He had a genuine love of people, he was fluent in many languages, he would often spend his time learning about other cultures, and reading. He also enjoyed traveling, martial arts and exploring. The most important thing to him was spending time with his children, attending his sons' wrestling matches, or his only daughter's Irish Step Dance performances.
In addition to his spouse, and his mother, William is survived and will be deeply missed by his five children, William F. Thompson IV, Ryan P. Thompson, Shawn M. Thompson, Caitlyn C. Thompson, and Devon M. Thompson, all of Lowell. He is also survived by his siblings Neil P. Thompson, of Lowell, V. Maria Thompson Gallant and spouse Alfred Dias of Chelmsford, and Daniel O. Thompson and his spouse MaryBeth (Trouville) Thompson of Dracut, and long-time companion Linda Kody of N. Andover, and several nieces, nephews, Godchildren, cousins as well as many many friends.
YOU ARE WELCOME TO ATTEND HIS VISITATION FROM 4 P.M. UNTIL 8 P.M. ON WEDNESDAY, FEBRUARY 3, 2016 AT THE MCDONOUGH FUNERAL HOME, 14 HIGHLAND ST. LOWELL, MA 01852, 978-458-6816.
ON THURSDAY, FEBRUARY 4, HIS FUNERAL WILL BEGIN AT FUNERAL HOME AT 9:OO A.M.
HIS FUNERAL MASS WILL BE CELEBRATED AT 10 A.M. IN ST. PATRICK CHURCH, 282 SUFFOLK STREET, LOWELL, MA. BURIAL WILL TAKE PLACE IN ST. MARY CEMETERY, TEWKSBURY.