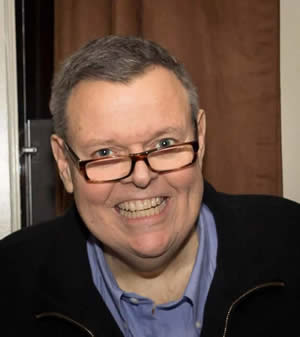 William E. 'Bill' Kilfeder
LOWELL William E. 'Bill' Kilfeder, 58, of Lowell, died suddenly, Tuesday, August 5, 2014 at Tufts Medical Center in Boston. He was the beloved husband of Robert K. Knapp III, whom he shared his life with for twenty eight years, marrying in 2006.
A son of the late William F. and the late Eunice E. (Baerer) Kilfeder, he was born March 4, 1956 in New York City, and was educated in St. Petersburg, Florida, graduating from Boca Ciega High School, Class of 1974.
Since 2006, Bill and Bob made their home in Lowell enjoying the cultural events within the City and the surrounding areas. Bill was an intellectual as well as an avid reader and enjoyed current events. He saw positive things in people from all walks of life and was a generous friend to many. Bill was known as an enthusiastic contributor to the arts and the community and would often lend a hand to assist those in need.
Mr. Kilfeder worked as a Technician for Duracell in Needham prior to his retirement. However, Bill considered it his real job to challenge people in conversation, and enjoyed educating others on arts, music, current events and especially, history.
In addition to his loving husband, Bob he is also survived by their son, John Knowles of Lowell, his sister, Betsy 'Liz' Barton of North Port, FL; his nephew, William Barton of North Port, FL; his sisters in law, Robyn Oswald of Branford, CT, Kim Nemeth-Hardy of Old Lyme, CT, and Kathy Knapp of North Branford, CT; many nieces and nephews; and many adopted friends and family.
YOU ARE INVITED TO ATTEND BILL'S CELEBRATION OF LIFE FROM 2 UNTIL 6 P.M. ON SUNDAY, AUGUST 10, AT THE MCDONOUGH FUNERAL HOME, 14 HIGHLAND STREET, LOWELL 978-458-6816. MEMORIALS IN HIS NAME TO Great Dog Rescue 9 Bartlet Street #316 Andover MA 01810 VISIT WWW.MCDONOUGHFUNERALHOME.COM TO SEND THE FAMILY AN E-CONDOLENCE.