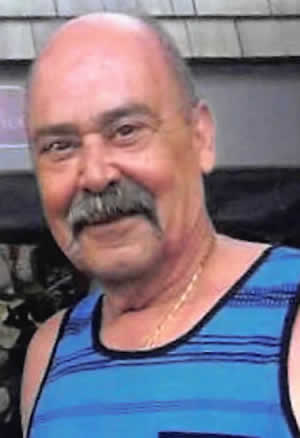 Victor Manuel Cardia
LOWELL Victor Manuel Cardia, 71, of Lowell, passed away after a brief illness on Tuesday, February 13, 2018 at Massachusetts General Hospital in Boston, with his family by his side.. He was the husband of Edite (Fonseca) Cardia with whom he shared the last 52 years.
     He was born in Lisbon, Portugal on November 3, 1946 and was a son of the late Alberto Cardia and the late Suzette (Lapa) Simoes.  He was raised in Lisbon where he attended the area schools. 
While living in Lisbon, he was working in the automotive painting industry for many years. In 2004, he came to the United States, settling in Lowell, where he was in the house painting industry, working with Lapa Painters in Lowell. He also worked at Dunkin Donuts in Lowell. Victor was a member of the Portuguese American Club 'the Blues' and he enjoyed fishing, playing poker, and watching his favorite team, Benfica.
In addition to his wife, Edite of Lowell, he is survived by his five children and their spouses, Paula Carreira and her husband, Paulo of Lowell, Silvia Cardia of Lowell, Elizabeth Gomes and her husband, Joao of Lowell, Victor Cardia and his wife, Sonia of Lisbon, Portugal, and Hugo Cardia and his wife, Catia of Lowell. He is also survived by four sisters, two brothers, nine grandchildren, four great grandchildren, as well as many nieces, nephews, and friends.
           ON FRIDAY, FEBRUARY 16, 2018, YOU ARE INVITED TO HIS CALLING HOURS FROM 4 UNTIL 8 P.M. AT THE MCDONOUGH FUNERAL HOME, 14 HIGHLAND STREET, LOWELL, 978-458-6816.