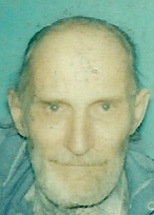 Victor J. Luz
Teacher, Korean War Veteran
Victor J. Luz of Lowell passed away peacefully on Jan. 16, 2013 at Lowell General Hospital. A beloved brother, uncle and friend, Victor will be remembered for his honesty, unselfish compassion, and sharp wit.
Born March 8, 1928 in the Swede Village section of Lowell, Victor was the youngest son of the late Andrew and Jessie (Mason) Luz. He graduated from Lowell High School in 1945 and attended Lowell Textile, graduating in 1949. After receiving a textile engineering degree, Victor entered the Navy, honorably serving his country during the Korean War.
After completing his service to his country, Victor spent the next several years in religious life as a Brother in the Catholic Church in Newburgh, NY. Victor later returned to Lowell, where he taught Mathematics at Lowell High School and served for a time as the chairman of the Mathematics department.
Throughout his life, Victor took pride in his native city of Lowell, enjoying many of the cultural offerings the city had to offer. He served on several neighborhood community organizations throughout Lowell. Victor was also very active in the Catholic Church, as a communicant of both St. Anthony's Church and St. Patrick's Church.
Victor is survived by his sister, Jessie (Luz) DiPalma, of California; his sister in law, Elizabeth (Sweeney) Luz, of Lowell; and many nieces and nephews. Victor was also the brother of the late Adrian A. Luz, the late Beatrice (Luz) Painter and the late Helen Luz.
Funeral and Committal services will be held privately. In lieu of flowers, donations in Victor's memory can be made to the Immaculate Conception Church Building Fund, 3 Fayette Street, Lowell, MA 01852. Arrangements by the McDonough Funeral Home, 14 Highland Street, Lowell, 978-458-6816.