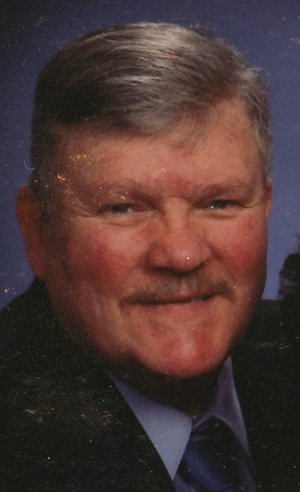 Thomas D. McCormack
"Beloved family member"
FRAMINGHAM Thomas D. McCormack, 63, of Framingham, died Sunday, June 2, 2013, at Blaire House of Tewksbury after a long battle with cancer with his family by his side. He was the beloved husband of Claudia Anne Murphy.
A son of the late Thomas B. McCormack and the late Gladys (Baxter) (McCormack) Broadbent, he was born October 2, 1949, in Lowell, and educated in the Lowell Schools, and then enlisted to serve with the United States Navy during the Vietnam Era.
After his honorable discharge, he returned to Lowell until he relocated to Haverhill where he made his home for several years. He was an assistant Scout Master for Troop 53 in Methuen, and enjoyed various activites with the Scouts, especially camping, and also enjoyed preparing them to become Eagle Scouts. He was also an avid sports fan, especially of the Boston Sports Teams.
Mr. McCormack worked as a receiver with Sweetheart Plastics in Wilmington for more than twenty years, and more recently worked as a receiver with Lowes in Framingham until illness forced his retirement.
In addition to his beloved wife, Claudia, he is survived by his son, Thomas B. McCormack of Haverhill; his step daughters, Emily A. (Murphy) Langworth of Mountain View, CA, and Erika L. Murphy of Framingham; his brothers, George McCormack of Florida and Ronald McCormack of Lowell; and several nieces and nephews.
YOU ARE INVITED TO HIS GRAVESITE PRAYERS WITH MILITARY HONORS ON THURSDAY, JUNE 6, AT 12 NOON AT ST. PATRICK CEMETERY, 1251 GORHAM ST., LOWELL. ARRANGEMENTS BY THE MCDONOUGH FUNERAL HOME, 14 HIGHLAND STREET, LOWELL 978-458-6816. PLEASE VISIT WWW.MCDONOUGHFUNERALHOME.COM TO SEND THE FAMILY AN E-CONDOLENCE.