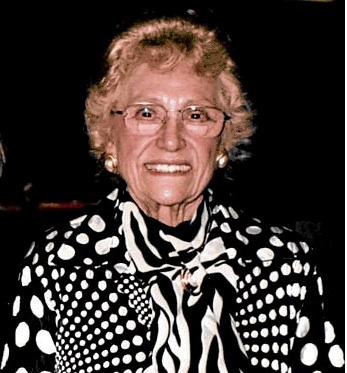 Theresa Scarmeas

CHELMSFORD Theresa M. (Gonsalves) Scarmeas, 85, of Chelmsford, died after a brief illness on Friday, November 22 at D'Youville Center for Advanced Therapy. She was the widow of Soterios Scarmeas, a civil engineer, who passed away November 20, 1984. She was the love of his life, they were married for 32 years, before a car accident took his life at the age of 61.

She was born on December 10, 1927, the daughter of the late Manuel Gonsalves, and Della DaRosa. She was the first born of their 12 children. She grew up in Lowell and was educated in the local schools. To begin her career in the medical field, she relocated to Maryland, and began studying ways to repair damage, and lessen the pain of Cerebral Palsy patients. After her studies she returned to Lowell, and was asked to assist at St. Joseph's Hospital. She worked as a nurse in the operating room under Sister Rose Albert. She then focused on helping elderly patients with life threatening ulcerations. Her developments and treatments allowed the patients to be transferred from the hospital to nursing homes. They were then able to live their lives without any further ulcerations.

After her accomplishments, she was asked to open, and run the Cystoscopy Department at St. Joseph's Hospital. She was then asked if she would study and work in the X-Ray Department. Due to her acceptance, Mrs. Butler, wife of General Butler donated an X-Ray machine to the hospital. From there she was asked to study X-Ray Prognosis and Diagnosis in Boston, and later became the head X-Ray Technician at Malden Hospital, and worked under the head of the Lung and Brain Cancer Unit. Also, she donated many years on several committees at the Holy Trinity Church in Lowell. She retired to study and read Orthomolecular Alternative Complimentary and Pragmatic medicine, hoping that all schools of medicine would unite and work together for the future of the human race.

She leaves behind her two children, a daughter Pamela and her husband, Cliff Vacirca of Townsend, and a son, George and his wife, Darlene Scarmeas of Lynn; four sisters, Mary and her husband, Frank Santos of Hudson, NH, Beatrice and her husband, Richard Hayden of Florida, Barbara Jewel of Chelmsford, and Antoinette and her husband, Charles Hamblett of Derry, NH; four brothers, Joseph and his wife, Michelle Gonsalves of Dracut, James and his wife, Beverly Gonsalves of Lowell, Frank and his wife, Barbara Gonsalves of Tewksbury and Thomas and his wife, Melanie Gonsalves of Chelmsford. She was loved by her seven grandchildren, Jennifer, Tommy, Colby, Sam, Athena, Miranda, and Lexie; and seven great grandchildren that call her yiayia and many nieces and nephews.

She was the sister of the late John Gonsalves, Manuel Gonsalves and Rita Nyman.

AT THE WISHES OF THERESA, A PRIVATE FAMILY BURIAL WILL BE HELD. IN LIEU OF FLOWERS, DONATIONS MAY BE MADE IN MEMORY OF THERESA TO LOWELL GENERAL HOSPITAL PHILANTHROPY DEPT., 295 VARNUM AVE., LOWELL, MA 01854. ARRANGEMENTS BY THE MCDONOUGH FUNERAL HOME, 14 HIGHLAND STREET, LOWELL, MA 01852 978-458-6816. PLEASE VISIT WWW.MCDONOUGHFUNERALHOME.COM TO SEND THE FAMILY AN E-CONDOLENCE.