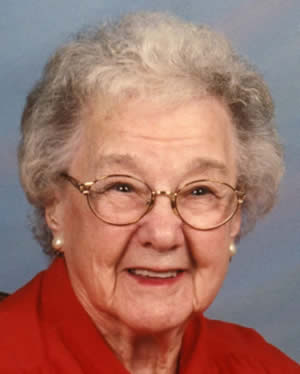 Thelma J. 'Meme' Owen
LOWELL Thelma J. 'Meme' (Beaulieu) Owen, 92, of Hillsborough, New Hampshire, died unexpectedly Tuesday, April 14, 2009, at Concord Hospital. She was the widow of the late Osborn F. Owen who died in 1979, after 35 years of marriage.
Born June 28, 1916, in Lowell, she was a daughter of the late Alice (Sevigny) and the late Arthur Beaulieu, and was educated in the Lowell area. She resided in Lowell for most of her life, and she was a communicant of the former St. Peter's Church. For the past 25 years she made her home in Hillsborough, NH with her daughter Karen.
She worked as a care giver in a group home in Hillsborough. She enjoyed spending time with her grand children, taking pictures, playing Bingo at the Polish American Veteran's Club, and reading.
She is survived by three children, Diane Tascione and her husband, Danny, of Colton, California, Karen Annis and her husband, John, of Hillsborough, New Hampshire, and James Owen of Lowell; three grandchildren, Dawn Annis of Hillsborough, Kerry-Ann Owen of Lowell, and Angela Tascione of Colton, CA; two great grandchildren, Dylan and Brady; and several nieces and nephews.
YOU ARE INVITED TO HER VISITATION BEGINNING AT 7:30AM ON FRIDAY.
FOLLOWING HER VISITATION HER FUNERAL MASS WILL BE OFFERED AT ST. MICHAEL'S CHURCH AT 10 A.M..
Church address for directions: 543 Bridge Street, Lowell, MA 01850
BURIAL IN ST. JOSEPH CEMETERY.