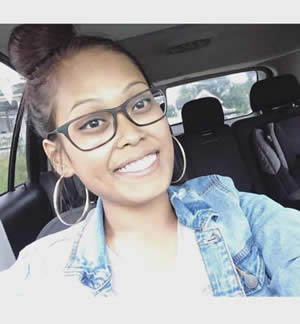 Thailyn Nhonn

LOWELL        Thailyn Nhonn, 28, of Lowell, passed away Sunday, September 15, 2019 at St. Anne's Hospital in Fall River. 

She was born in Lowell on February 21, 1991 and was a daughter of the late Kham Hem and Sarun Mao of Lowell. She was a longtime resident of Lowell, but also resided in Fall River for a period of time. She was educated in Fall River and was a Graduate of BMC Durfee High School. 

Thailyn was employed as an electronics assembler at Corfin Industries in Salem, NH and previously worked at Hypertronics in Hudson, NH. She enjoyed shopping, especially for shoes. She also loved going out to dinner and spending time with her family and friends.

In addition to her mother, Sarun Mao of Lowell, she is survived by her two children, Isabelle Smith and Christian Smith and their father, John W. Smith, all of Westport. She is also survived by her sister, Selena Nhonn of Lowell; and many extended family members and close friends.

ON SUNDAY, SEPTEMBER, 29, 2019, AT 5 P.M. HER VISITATION WILL BEGIN AT THE GLORY BUDDHIST TEMPLE, 24 CAMBRIDGE STREET, LOWELL, MA.

ON MONDAY, SEPTEMBER, 30, 2019, AT 12:45 P.M. HER FUNERAL PROCESSION WILL BEGIN AT THE GLORY BUDDHIST TEMPLE, AND CONTINUE TO MERRIMACK CREMATORY, 10 HENRY CLAY DRIVE, MERRIMACK, NH.