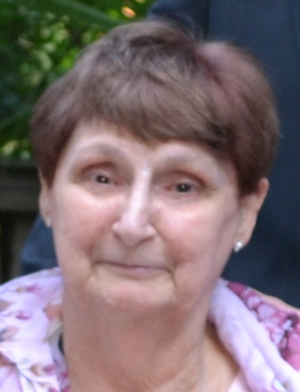 Teresa Ann Baldwin
WAKE FOREST, NC Teresa Ann Baldwin, 78, of Wake Forest, NC, formerly of Lowell, MA, passed away peacefully Monday, June 20 at Hillside Nursing Center in Wake Forest. She was born on August 13, 1937, in Tewksbury, MA.

She spent the majority of life living in Lowell, but in 2009, moved to Wake Forest, NC to be closer to her three sons. She loved pets of any kind especially cats and loved going to Salisbury Beach to see the ocean and play skeeball. She also enjoyed playing detective by watching Law and Order and many other crime TV shows while sewing various tablecloths and bedspreads.
She is survived by her children, son Chris Baldwin and his wife, Tammy, son John Comeau and his wife, Marsha, son Richard Comeau and his wife, Sandy, (all of NC), as well as daughter Kerry Ann Puglia and her husband, Jay, (of Lowell); and many grandchildren and great-grandchildren. She was predeceased by her husband, Richard Henry Comeau.
HER FUNERAL SERVICE WILL BE OFFERED BY ST. JOSEPH'S CEMETERY, 96 RIVERNECK ROAD, CHELMSFORD, AT 11 AM ON THURSDAY JUNE 23.
ARRANGEMENTS BY THE MCDONOUGH FUNERAL HOME, 14 HIGHLAND ST, LOWELL 978-458-6816.
IN LIEU OF FLOWERS, DONATIONS IN HER MEMORY CAN BE MADE TO THE CHARITY OF YOUR CHOICE.