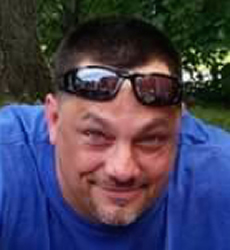 Teddy J. Cook

LOWELL Teddy J. Cook, 44, a lifelong resident of Lowell, died unexpectedly, November 8, 2016, at Massachusetts General Hospital in Boston, after years of struggling with his illness. He was the loving fiancee of Brittney Loh.

A son of Dolores (Farina) Cook of Lowell and the late Charles H. Cook, Sr., he was born September 13, 1972, in Lowell, and was educated in the local schools.

In addition to spending time with family, especially his children, he enjoyed trips to Foxwoods, where he liked playing poker. An avid sports fan, his favorite team was the New England Patriots. In addition, he enjoyed working on his truck.

Besides his fiancee, Brittney, and his mother, Dolores, he is survived by his children, Josh, Cassandra, Collin, Amber, Caleigha and Teddy Jr.; his sister, Dannielle Ayotte of Lowell; and several nieces and nephews. Teddy was also looking forward to the arrival of his first grandson in January. He was also the biological son of Teddy Trigones of Gardner.
YOU ARE INVITED TO HIS MEMORIAL VISITATION FROM 3 UNTIL 5 P.M. ON THURSDAY, AT THE MCDONOUGH FUNERAL HOME, 14 HIGHLAND STREET, LOWELL 978-458-6816.
E mail the family condolences - mcdonoughfuneralhome@gmail.com