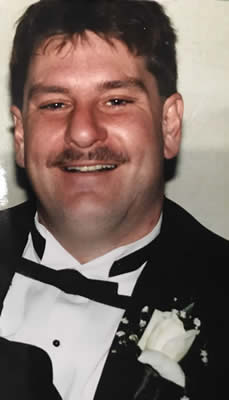 Stephen R. Woodman, Sr.
LOWELL Stephen R. Woodman, Sr., 54 of Lowell, passed away unexpectedly on Sunday, March 29, 2020 at his home. He was born on June 18, 1965 in Lowell and was a son of the late Harold F. Woodman and Patricia A. (French) Woodman of Chelmsford. He was raised in the Chelmsford area, where he graduated from Nashoba Technical School.
After high school, Mr. Woodman enlisted with the United States Army, and later served with the National Guard. After his service he then opened his own pool cleaning company named, Pool Doctor, that he operated for many years.
Stephen loved music, especially rock music, and football. He also enjoyed building model Army war scenes. He was both a Star Trek and Star Wars fan. Above all else, spending time with his children and grandchildren brought him the most happiness.
Besides his mother, Patricia, he is survived by six children, Jodi Woodman of Chelmsford, Jessica Woodman of Hudson, NH, Kyle Woodman of Tynsgboro, Amanda Woodman of Lowell, Stephen Woodman Jr. of Lowell, and Seth Woodman of Lowell; and his beloved grandchildren, Cayden Woodman, Ariel Gervais, King Miranda, Bryson Larkin, Emmelia Woodman, and Stevie Woodman. He is also survived by his siblings, Sandra Graham, Kenith Woodman, Bruce Woodman, and Debra Capella; his former wives, Lisa Monsignore, Tara Hamel, and his girlfriend Denise Demars, as well as many nieces and nephews, including Lycee Hawkins, Kristine Capella, and Robert Cappella, whom he was very close to.
DUE TO MA STATE REGULATIONS DURING THE COVID-19 PANDEMIC, HIS FUNERAL & BURIAL WILL BE ANNOUNCED AT A LATER DATE ON OUR WEBSITE AND FACEBOOK PAGE.