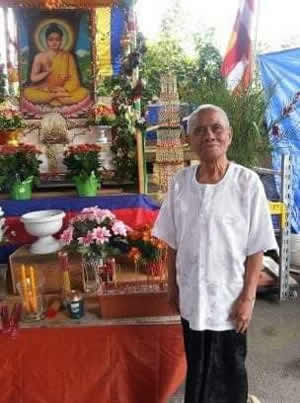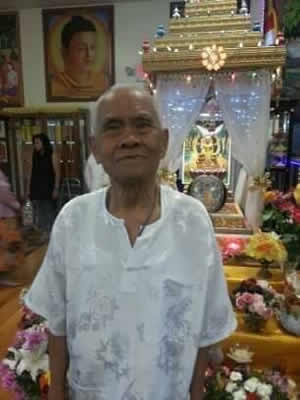 Simonn Kheav

LOWELL Simonn Kheav, 86, of Lowell, passed away unexpectedly after a brief illness on Saturday, November 23, 2019 at Wood Mill Center Nursing Home in Lawrence. He was the widower of the late Lim Leang who passed away in 2004.

He was born in Cambodia on February 7, 1933 and was raised in the area where he was educated. He was a soldier in the Cambodian Military while in Cambodia. In 1983, he relocated to the United States, settling in Lowell, where he worked as an Electronics Assembler.

After his retirement, he stayed in Lowell to enjoy his retirement. Simonn was very religious and had a deep devotion to his Buddhist faith. Once he retired, he would spend his free time helping out at the temple whenever he could.
He is survived by his son, Mony Kheav and his wife, Samnang Chim of Lowell; and his grandchildren, Sivornne Mony of Lowell and her fiancé, Danny Say of Lynn, and Sovann Mony of Lowell. He is also survived by his niece, Ry Sorn and her husband, Saroeun Yim; and his great nieces, Rina Yim, Vanny Yim, and Vanida Chhuon; and his great nephews, Sarath Yim, Sarith Yim, Tommy Chhuon, and Brandon Chhuon, and many other extended family members.
ON FRIDAY, NOVEMBER 29, 2019 YOU ARE INVITED TO HIS VISITATION BEGINNING AT 3 P.M. AT THE TRAIRATANARAM TEMPLE, 21 QUIGLEY AVE, NORTH CHELMSFORD, MA 01863.

ON SATURDAY, NOVEMBER 30, 2019 HIS FUNERAL WILL BEGIN AT THE THE TRAIRATANARAM TEMPLE AT 7 A.M.. FOLLOWED BY PROCESSION AT 8:30 A.M. TO MERRIMACK CREMATORY, 10 HENRY CLAY DRIVE, MERRIMACK, NH
ARRANGEMENTS BY THE MCDONOUGH FUNERAL HOME, 14 HIGHLAND STREET, LOWELL, MA 978-458-6816