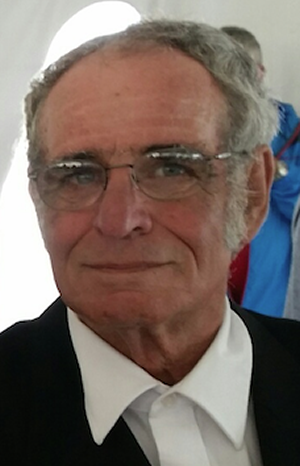 Serafim Picanço Bettencourt

CHELMSFORD Serafim Picanço Bettencourt, 67, a longtime Chelmsford resident, passed away Tuesday, February 14, 2017, peacefully at his home after a brief illness with his loving family at his side.
He was the beloved husband of Maria (Bettencourt) Bettencourt, with whom he would have celebrated their 44th Wedding Anniversary this coming July.

A son of the late Jose E. and the late Eufruzina P. (Picanço) Bettencourt, he was born October 4, 1949, in Graciosa, Azores, Portugal where he was raised and educated. He served in the Portuguese Military for a term of two years in Angola. He then worked on his family farm, and met the love of his life, Maria. She immigrated to the United States, and he followed, and they were married July 1, 1973, in Lowell.

They made their home in Lowell until 1985, when the moved to Chelmsford, where he resided until his death. He was a communicant of St. Anthony Church, and a member of the Holy Ghost Society. Always a family man, he especially enjoyed spending time with his beloved grandchildren.

Serafim worked for Perry Shoe when he first came to the United States, and then worked for Interstate Container. He then worked as a plater for T & T Anodizing for twenty nine years before his retirement.

In addition to his beloved wife, Maria, he is survived by his four children, Leo Bettencourt and his wife, Elizabeth, of Pepperell, Alvin Bettencourt and his wife, Bonnie, of Litchfield, NH, Lisa Bettencourt and Frankie Moscato of Lowell, and Kevin Bettencourt of Lowell; and his seven grandchildren, Ryan, Zoey, Luke, Olivia, Jack, Zachary and Elaina. He is also survived by his brothers and sisters, Durvalina Avila and her husband, Antonio, of Peabody, Doralice Gil of Ontario, Canada, Arlindo Bettencourt and his wife, Ana, of Salem, Artur Bettencourt and his wife, Nidia, of Lowell, Claudina Silva and her husband, Manuel, of Graciosa, Celerina Cunha and her husband, Constantino, of Peabody, and Leonel Bettencourt of Lowell; his mother in law, Antonieta Bettencourt of Lowell, and many nieces, nephews, cousins and in-laws.
He was also a son in law of the late John Bettencourt.

YOU ARE INVITED TO HIS CALLING HOURS 4 UNTIL 8 P.M. ON FRIDAY.
ON SATURDAY, HIS FUNERAL WILL BEGIN AT 9 A.M. AT THE MCDONOUGH FUNERAL HOME, 14 HIGHLAND STREET, LOWELL 978-458-6816.
HIS FUNERAL MASS WILL BE OFFERED SATURDAY AT ST. ANTHONY CHURCH, 893 CENTRAL ST., LOWELL, AT 10 A.M.. BURIAL IN ST. JOSEPH CEMETERY.
MEMORIALS IN HIS NAME TO AMERICAN LUNG ASSOCIATION, DONATION PROCESSING CTR, P.O. BOX 7000, ALBERT LEA, MN 56007-8001.