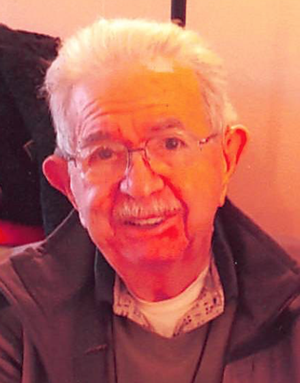 Salvador F. Fumia

CHELMSFORD    Salvador F. Fumia, 96, of Chelmsford, formerly of Lowell, passed away on Friday, December 1 at his home in Brookdale. He was the widower of the late Constantina (Leakeas) Fumia who passed away in 2015.

    A son of the late Salvador F. Fumia and the late Amelia (Colapaoli) he was born on January 11, 1921 in Everett. He served his county during WWII in both the United States Navy and later Air Force, before his honorable discharge.

    Sal worked as an engineer for more than 30 years with Raytheon in Bedford.

    He is survived by his sons, Donald Fumia and his wife, Diane of Haverhill and Mark Fumia and his wife, Lisa, and their children, Brianna, Janelle, and Zachary of Chelmsford; his grandson, Jeffrey Fumia and his wife, Sarah, and their children, Avery and Tanner of North Carolina; and his grandson, Jason Fumia of North Carolina. He is also survived by his niece, who was like a daughter to him, Anastasia Beldakas, and her husband, Peter, of Tyngsboro, his sister, Gloria Thornton of Florida and many other extended family members and friends.

       AT SAL'S REQUEST, HIS FUNERAL WAS HELD PRIVATELY FROM THE MCDONOUGH FUNERAL HOME, 14 HIGHLAND STREET, LOWELL 978-458-6816.