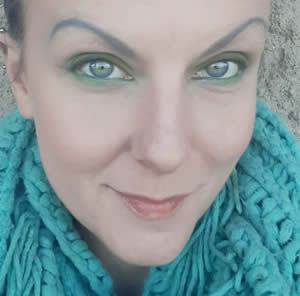 Shaelagh Colleen 'Shae' Downs

LOWELL     Shaelagh Colleen 'Shae' Downs, 35 of Lowell, passed away unexpectedly on Tuesday, January 21, 2020 at Lowell General Hospital after a long battle with addiction. She was born on March 10, 1984 and was the daughter of Nancy (Driscoll) Downs of Lowell and the late Kevin M. Downs.

    Shae was raised in Lowell where she attended the Immaculate Conception School before continuing her education at Walnut Hill School for the Arts in Natick, MA, and eventually onto study musical theater at Middlesex Community College. She was employed as a server at the 99 Restaurant in Tewksbury for 6.5 years. Previously she worked for many downtown establishments.

    Shae loved music, especially her favorite artists including, John Lennon, the Beatles, Cat Stevens, and The Who, just to name a few. She adored performing in musical theaters for many years. She was an artist of all sorts, and also loved drawing, as well as performing.

    In addition to her mother, Nancy (Driscoll) Downs of Lowell, she is survived by her brother, Jason G. Downs of Lowell; her sister, Raegan E. Downs of Lowell; and her niece, Avery Downs of Lowell. She is also survived by her fiance, Richard Savio of Lowell.

    She was welcomed into heaven by her father, the late Kevin M. Downs; and her grandparents, the late Patrick and Helen Driscoll, and the late John and Esther Downs.

    A CELEBRATION OF HER LIFE WILL BE HELD SUNDAY FEBRUARY 9, 2020 FROM 2 - 6 PM IN THE OLD COURT IRISH PUB & RESTAURANT  29 CENTRAL STREET LOWELL, "UPSTAIRS" EVERYONE IS WELCOME.
DONATIONS IN HER MEMORY MAY BE MADE TO: LOWELL HOUSE, INC., 101 JACKSON STREET, 4TH FLOOR, LOWELL, MA  01852. ARRANGEMENTS BY MCDONOUGH FUNERAL HOME, 14 HIGHLAND STREET, LOWELL, 978-458-6816.