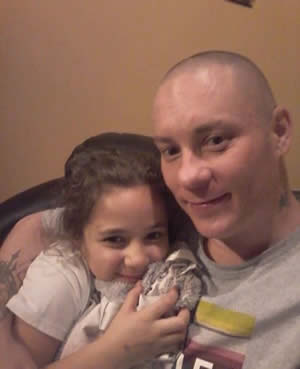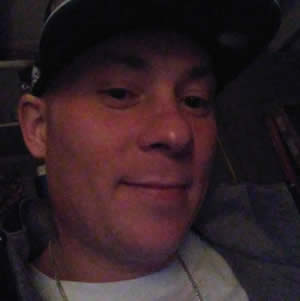 Ronald Richard 'Ron' Drolet
LOWELL        Ronald Richard Drolet, 41, of Lowell,  passed away unexpectedly after a brief illness, Monday, August 19, 2019, at Lowell General Hospital. He was a son of Darlene (Drolet) Valkavitch of Lowell and the late Ronald Valkavitch.


     Born August 30, 1977, in Lowell, he grew up in the Highlands Section of the City and was educated in the local schools, attending the Greater Lowell Vocational High School.


     He made his home in the Pawtucketville Section of the City, and was an avid Sports fan, especially of the Boston Red Sox, the Boston Celtics, and the New England Patriots. He also enjoyed watching his son play football, and enjoyed fishing as well. More than anything, Ron was a family man and  spending time with his children was his greatest joy. Seeing his daughter, Kearrah graduate from high school in June was the proudest moment of his life. For many years, he worked as a painter in the Lowell area.


    His survivors include his children, Kearrah S. Marshburn of Lowell,  Jacob Matthew Drolet of Lowell, Ethan Drolet of Lowell, Kailynn Drolet of Lowell, and Devin Torres of Lowell; the mother of his children and his longtime companion, Natalie Torres of Lowell; his brother, David Drolet and his wife, Andrea, of Lowell and their children, Caleb Drolet, Gracie Drolet, Veronica "Ronny" Drolet, and Emma and Lily Drolet of Lowell; his sister, Melissa Drolet and her partner, Peter Juchnevis, and their children, Savanah, Peter, Matthew and Samarah of New Hampshire. Additionally, he is survived by his brothers, Mark Anderson Lowell, Tommy Luther of Lowell, Luis Cruz of Lowell, his uncle, Kevin Valkavitch of Lowell as well as survived by several nieces, nephews, cousins and many friends. He was predeceased by his grandmother, Delores Valkavich.
     Donations to help offset the costs of the funeral may be made to:

 
https://www.gofundme.com/f/enuwn-memorial-service?utm_source=customer&utm_medium=copy_link&utm_campaign=p_cp+share-sheet
 

   orto:  

 
https://www.gofundme.com/f/funeral-costs-for-a-loved-man?utm_source=customer&utm_medium=copy_link&utm_campaign=p_cp+share-sheet
     Ron's family requests that everyone attending wears bright colors, as opposed to dark colors. On Wednesday, August 28, 2019, his visitation will be held from 3 p.m. - 7 p.m. at the McDonough Funeral Home, 14 Highland Street, Lowell 978-458-6816.
His funeral service will be held Wednesday in the funeral home at 7 p.m. following the visitation.