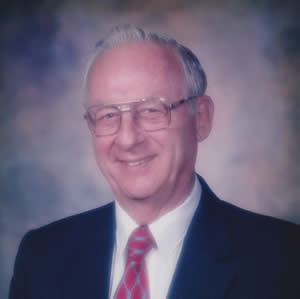 Roland J. Desrochers
"WWII Coast Guard Veteran, Beloved Father, Grandfather, Great Grandfather and Great Great Grandfather"
LOWELL Roland J. Desrochers went home to be with the Lord on September 30, 2013, his 92nd birthday.
He was born in Lowell on September 30, 1921 and was a lifelong resident in The Acre section of Lowell. Roland was the son of Almeria (Cote) Desrochers and Phillippe Desrochers. He was also predeceased by 4 brothers and sisters; Emile Desrochers, Louis Desrochers, George Desrochers and Real Desrochers. Roland enlisted to proudly serve in the United States Coast Guard from November 3, 1942 to October 20, 1945 as a Seaman first class on the H.A. McClure and the U.S.S. Calcaterra, he was honorably discharged.
Upon his return, Roland was employed in The Merrimack Textile Mills in Lowell as a weaver until 1961. in the years to follow he worked as a union carpenter with local contractors. Being self employed was what he enjoyed the most.
He was an avid golfer, enjoyed cooking and loved playing the harmonica. Most of all, he enjoyed helping others with his carpentry skills.
He was a lifelong communicant of St. Joseph Shrine on Lee Street in Lowell. There he served as a loyal volunteer for 23 years fulfilling various tasks and overseeing maintenance projects. Roland was faithful to the daily prayer group of Divine Mercy. He made many friends at the Shrine that were a blessing to him. They loved his humor and overall they had an affection and great appreciation for him.
He is survived by his former wife, Cecile (Santerre) Desrochers of Lowell, three daughters, Jeanne Brodsky of Dracut, Rachel Landis and Louise St. Aubin of N.H., a son, Normand Desrochers of N.H., many grandchildren, great grandchildren and one great great grandson.
He is also predeceased by one daughter, Diane (Desrochers) Belanger who passed away in May 2009 and one son, Paul Desrochers who passed away in February 2013. Rest in peace Dad!
PLEASE JOIN THE FAMILY FOR HIS FUNERAL MASS AT 10 A.M. ON FRIDAY, OCTOBER 4, AT THE IMMACULATE CONCEPTION CHURCH (LOWER CHURCH), 144 EAST MERRIMACK ST, LOWELL. A PROCESSION WILL FOLLOW FOR INTERMENT PRAYERS AT ST. JOSEPH CEMETERY CHAPEL FOLLOWED BY MILITARY HONORS FROM THE UNITED STATES COAST GUARD IN RECOGNITION OF HIS SERVICE TO HIS COUNTRY. IN LIEU OF FLOWERS, PLEASE SEND DONATIONS IN HIS NAME TO LIFECHOICE HOSPICE, 40 CHURCH STREET, UNIT 300, LOWELL, MA 01852. PLEASE VISIT WWW.MCDONOUGHFUNERALHOME.COM AT ANYTIME TO SEND THE FAMILY AN E-CONDOLENCE.