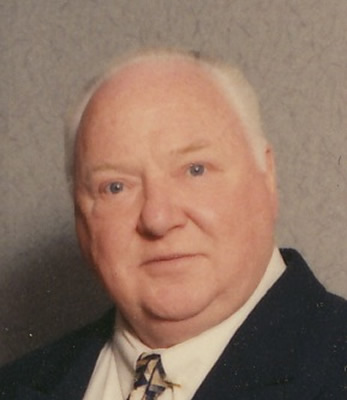 Roger R. Ploof Sr.

Local Businessman

LOWELL        Roger R. Ploof Sr., 75, of Pelham, NH, passed away Monday, September 3, 2012. He was the husband of Mary (Decelle) Ploof.

Born March 28, 1937, in Bakersfield, VT, he was a son of the late Herbert, and the late Florence (Eldred) Ploof. He attended the local area schools in Vermont until settling in the Tewksbury area where he met his wife.

He resided in Pelham, NH.  He worked as a self-employed, local contractor and developer over a career, which spanned fifty years. He was an individual who enjoyed working, helping his friends and spending time with his family. Mr. Ploof served his country with the United States Army.

In addition to his wife, Mary, he is survived by three sons, Billy J. Ploof and his wife, Janet of Brooklyn, CT, Roger Ploof II and his wife, Jessica of Windham, NH, Steven Ploof and his wife, Lina of Salem, NH; four daughters, Bonnie Wolters who passed away in 2009 and her husband, Daniel of Brooklyn, CT, Becky Schmidt and her husband, Robert of Brooklyn, CT, Barbara Busch and her husband, David of Tolland, CT, and Cheri Pereira and her husband, Robert of Dover, MA; eighteen grandchildren and two great grandchildren; a sister, Louella Couture and her husband Richard of South Burlington, VT; two brothers, Donald Ploof and his wife, Maria of Mansfield, MA, and Richard Ploof of Mansfield, MA; a mother in law, Angelike Flanagan of Pelham, NH; and a brother in law George Decelle of Manchester, NH. He is also survived by many nieces, nephews, and grand nieces and nephews.

YOU ARE INVITED TO HIS CALLING HOURS FROM 4 UNTIL 9 P.M. ON FRIDAY, SEPTEMBER 7.   ON SATURDAY, HIS FUNERAL WILL BEGIN AT 10:30 A.M. AT THE MCDONOUGH FUNERAL HOME, 14 HIGHLAND STREET, LOWELL (978 OR 800) 458-6816.  HIS FUNERAL SERVICE WILL BE OFFERED IN THE FUNERAL HOME AT 11:15A.M. FOLLOWED BY BURIAL IN GIBSON CEMETERY IN PELHAM, NH. PLEASE VISITWWW.MCDONOUGHFUNERALHOME.COMTO SEND THE FAMILY AN E-CONDOLENCE.