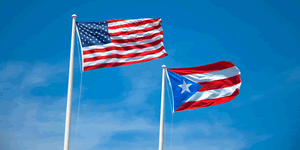 Roberto Solis

LOWELL        Roberto Solis, 46, of Boston, passed away on Saturday, November 9, 2019 at Boston Medical Center.

He was born in New York, NY on January 9, 1973 and was a son of  the late Carmen E.  Hiraldo. He moved around a lot as a kid, moving to Lowell at a young age. He was educated in CT, PR, and MA.

He enjoyed watching sports, especially basketball. he is survived by his brothers, Vinny Solis and his fiancé, Tonya Johnson of Manchester, NH, Jorge Vazquez of Worcester, MA, and Leopoldo Hiraldo and his wife, Jacqueline of Lowell; and his aunt, Rosa Hiraldo of Lowell

ON FRIDAY, NOVEMBER 15, YOU ARE INVITED TO HIS VISITATION FROM 9 A.M. - 11 A.M. AT THE MCDONOUGH FUNERAL HOME, 14 HIGHLAND STREET, LOWELL, 978-458-6816.
A PROCESSION WILL FOLLOW FOR BURIAL AT WESTLAWN II CEMETERY IN LOWELL.