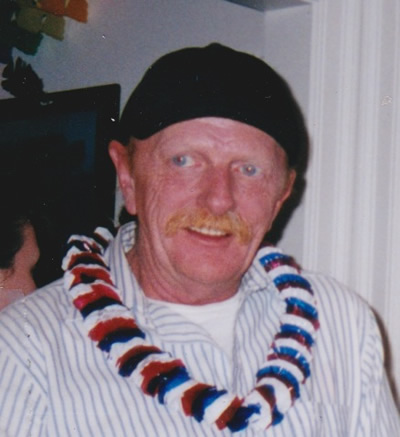 Robert B. Smith

LOWELL Robert B. Smith, 60, a lifelong Lowell resident, died Tuesday, January 21, 2014, at Lowell General Hospital, Saints Campus, after a long illness.

A son of the late Harry J. Smith and the late Florence M. (Abrahamson) Smith, he was born June 14, 1953, in Lowell, and was educated in the local schools.

He grew up in the Highlands Section of the City, and was a loving a kind soul. He would always help Lowell's less fortunate, and the homeless whenever he could. He enjoyed mini golf, fishing, bike riding, but mostly he enjoyed spending time with family. He will be dearly missed.

Robert worked for MCF Industries, and Merrimack Magnetics for many years, but will be remembered for working at Tedeschi's on Appleton Street for the past ten years. Also, family and friends will fondly remember Robert making his way around the City on his signature motor scooter.

He is survived by his siblings, Norman S. Smith of Lowell, Gary Smith and his wife, Patricia, of Lowell, Mariann Smith of Saugus, Pamela ODriscoll-Smith of Derry, NH, David W. Smith of Lowell, and Deborah M. Smith of Lowell; and many nieces, nephews, and friends.

He was also a brother of the late Ronald Smith, the late Donald Smith, the late Richard Smith, and the late Raymond Paul Smith.

CALLING HOURS HAVE BEEN OMITTED AND HIS FUNERAL TOOK PLACE PRIVATELY. ARRANGEMENTS BY THE MCDONOUGH FUNERAL HOME, 14 HIGHLAND STREET, LOWELL 978-458-6816. E-CONDOLENCE SITE WWW.MCDONOUGHFUNERALHOME.COM