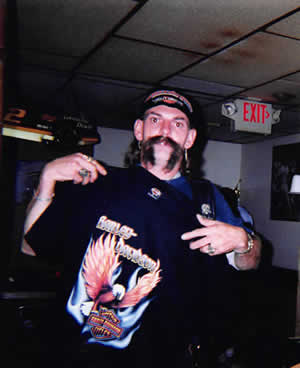 Ricky Guyette 'Taz' Watts

LOWELL      Ricky Guyette 'Taz' Watts, 56, a lifelong Lowell resident, passed away unexpectedly, Tuesday, August 8, 2017.   He was a son of the late Richard G. Watts and the late Zelma 'Grace' (Madden) Watts.  For the past seven years, he was the companion and fiancee of Sue Willis.

      Born October 4, 1960, in Lowell, Ricky grew up in Lowell and was educated in the local schools.  He worked as a Master Carpenter and framer in the Greater Lowell area most of his lifetime.  He enjoyed playing darts, and was on the Market Street Pub Team for many years, Harley Davidson's, playing pool, and spending time outdoors especially near the water.  He will be remembered as a kind, outgoing individual with a heart of gold.  He loved to laugh and always could make others laugh with his charm and wit. He was also very patriotic and donated to lots of causes.

      In addition to his fiancee, Sue Willis, he is survived by his daughter, Samantha Watts;  his sisters, Cindy Watts and her fiancee, Rick Marcouillier, of Lowell and her children, Stephen Watts and his wife, April, and their children, Christian Watts and Natasha Watts, Ella Forsyth of Georgia, Kathy Gallagher of Lowell, and Barbara Martin of Tynsgboro; his brothers, Ernie Fraize of North Carolina and Jimmy Watts of Boston; and many nieces and nephews including Gerry Fraize, Brian Fraize, Matthew Gallagher and Ashlyn Gallagher all of whom were very close to Uncle Ricky; as well as many good friends throughout the area.   

       He was also a brother of the late Linda Stone and the late Helen Watts. 

       YOU ARE INVITED TO HIS CALLING HOURS 1 UNTIL 3 P.M. ON WEDNESDAY AT THE MCDONOUGH FUNERAL HOME, 14 HIGHLAND STREET, LOWELL 978-458-6816.   DONATIONS TOWARD FUNERAL EXPENSES CAN BE MADE DIRECTLY TO THE FUNERAL HOME.