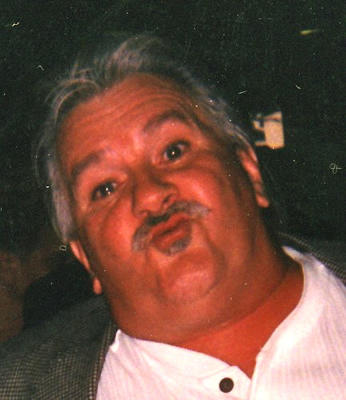 Ricky A. Briere

Beloved Husband, Father, and Grandfather

LOWELL Ricky A. Briere, 62, of Lowell, died peacefully, surrounded by his loving family, after a courageous battle, Sunday, June 9, 2013 at Holy Family Hospital in Methuen. He was the beloved husband of 32 years to Cheryl (Mowatt) Briere.
Born June 20, 1950, he was a son of the late Edward J. and the late Ruth (Slater) Briere, and attended the local area schools.
He resided in the Centralville section of the City and was a communicant of St. Michael's Church. He was employed as a Laborer for Union Local #429 for over twenty years. Ricky loved Nascar racing, and camping in Loudon, New Hampshire.

In addition to his wife, Cheryl, he is survived by two daughters, Michelle L. Pacheco and her husband, Miguel of Lowell, and Melissa M. Briere and her fiance, Corey Texeira, of Lowell; two sons, Derek Briere of New Hampshire, and Justin Briere and his wife, Julie, of New Hampshire; seven grandchildren, Joshua, MJ, Bryanna, James, Quinn, Keegan, and Cooper; a sister, Renee Ceretti; and a brother in law and dear friend, Peter Ceretti; a brother, Joseph Briere; a sister in law, Linda Briere; a nephew and best friend, Jason Briere; and a dear friend, Lisa Rodriguez. He is also survived by his mother and father in laws, Anita and John Mowatt; and many loved nieces, nephews, and great friends. For all the loving care and concern thoughout his illness, the family would like thank Dr. Jessica Weiselquit.

He was also the brother of the late Howard W. Olds and the late Edward J. Briere Jr.

YOU ARE INVITED TO HIS MEMORIAL MASS, SATURDAY, JUNE 22, AT 10 A.M. AT ST. MICHAEL'S CHURCH, 543 BRIDGE STREET, LOWELL. ARRANGEMENTS BY THE MCDONOUGH FUNERAL HOME, 14 HIGHLAND STREET, LOWELL 978-458-6816. PLEASE VISIT WWW.MCDONOUGHFUNERALHOME.COM TO SEND THE FAMILY AN E-CONDOLENCE.