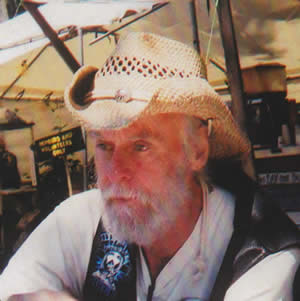 Richard A. Mason
LOWELL Richard A. Mason, 67, of Lowell, died after a long illness Saturday, February 22, 2014 at Tufts Medical Center in Boston. He was the husband of Connie (Plummer)(Mazzone) Mason with whom he has been married for one and a half years.
Born June 8, 1946, in Waltham, he was a son of the late Richard A. Mason Sr., and Pauline M. (Mason) George of Lowell. He grew up in Waltham where he was educated, graduating from Waltham High School and graduating from Bible College in Marlborough, MA.
He resided in South Lowell and was a communicant of the Lawrence Street Methodist Church. In his younger days, he was employed as a Steelworker for McNiel Engineering; later when he was in his thirties he joined the Carpenters Union, working all throughout New England and New York for Katz Unlimited where he manufactured and repaired display showcases for many malls and stores. Richard was the founder of the Seed of Abraham Motorcycle Ministry and he was also the Chaplain of Cornerstone Motorcycle Ministry in New Hampshire for many years. He enjoyed fishing and writing a newsletter for the Motorcycle Post each month. He loved riding his motorcycle. His two passions were the motorcycle bike blessing at the Cathedral of the Pines on Mother's Day and the Tent in Antrim, New Hampshire during Laconia's Annual Bike Week.
In addition to his wife, Connie and his mother, Pauline, he is survived by seven children and their spouses, Richard 'Rik' A. Mason and his wife, Sharon of Franklin, MA, William A. Mason and his wife, Pamela of Watertown, MA, Thomas A. Mason and his wife, Lisa of Chelmsford, Michelle Mason-Doyle and her husband, Rich of Manchester, NH, Daniel Mason and his wife, Shara of Siloam Springs, Arkansas, David Mason and his wife, Amanda of Manchester, NH, and Aaron Mason of Billerica; 14 grandchildren.
He was predeceased by two grandchildren, as well as his stepfather, Timothy George.
YOU ARE INVITED TO HIS CALLING HOURS FROM 2-4 P.M. AND 6-9 P.M. ON WEDNESDAY, FEBRUARY 26 AT THE MCDONOUGH FUNERAL HOME, 14 HIGHLAND STREET, LOWELL 978-458-6816. ON THURSDAY, YOU ARE INVITED TO JOIN HIS FAMILY FOR HIS FUNERAL SERVICE AT THE LAWRENCE STREET METHODIST CHURCH, 1199 LAWRENCE STREET, LOWELL AT 10 A.M.. BURIAL IN EDSON CEMETERY. THE FAMILY WOULD LIKE TO INVITE EVERYONE FOR A POTLUCK LUNCH BACK AT THE CHURCH AFTER THE CEMETERY PRAYERS. IN LIEU OF FLOWERS, PLEASE SHARE A DISH AT HIS POTLUCK LUNCHEON OR MAKE A DONATION TO THE LAWRENCE STREET CHURCH, 1199 LAWRENCE STREET, LOWELL, MA. PLEASE VISIT WWW.MCDONOUGHFUNERALHOME.COM TO SEND THE FAMILY AN E-CONDOLENCE.