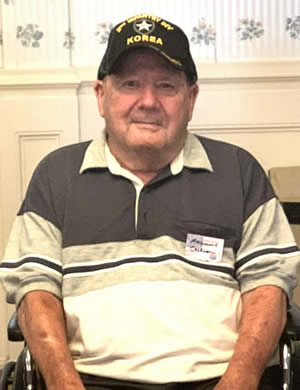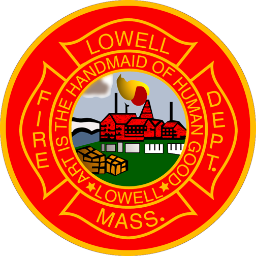 Raymond "Ray/Papa/The Super" Walter Carlsen Sr.
MEREDITH — Raymond "Ray/Papa/The Super" Walter Carlsen Sr., 86, formerly of True Road, Meredith, joined the love of his life, Joan, on Saturday, May 2, 2020.

Ray was born on June 20, 1933 in New York City, the son of Carl and Florence Carlsen.

Ray was the husband of Joan (Balakin) Carlsen, married 66 years. Ray was a retired firefighter for the City of Lowell, who also served in the Army (Korean War veteran). He recently was presented with the Korean Ambassador for Peace Medal. He was a military father, with five of his children serving in the different branches of the United States military. He was so very proud of all of his family's accomplishments.

Ray was an active member of the American Legion Post 33 in Meredith. He loved riding in the parades and participating in the American Legion's events. He wore his uniform with great pride and respect.

Ray was a parishioner of St. Charles Borromeo Church in Meredith. He was a devoted Catholic and very dedicated to his faith.

Ray did not only have a large family of his own, but it also extended out to the community, which he called family. To this community he was very grateful — you all know who you are.

Ray is survived by seven children, Joan M. Carlsen Jr. of Ohio, Raymond W. Carlsen Jr. of Ohio, Dorothy and Robert Fitzpatrick of Dracut, Massachusetts, Anthony Carlsen of Ohio, Patricia and Greg Conway of Merrimack, Jeffrey Carlsen and Cheryl Carswell of Connecticut, and James Carlsen of Colorado; seven grandchildren, Kayleigh Conway and her fiancé Stephen Baillargeon, Justin Conway, Victoria Carlsen, Jonathan Carlsen, Jake Carlsen, Kyle Carlsen, Peyton Carlsen; one great-grandchild, Emma Leigh Baillargeon; one brother, Paul and his wife Barbara Carlsen; one sister, Mary Woodard; and many nieces and nephews.

In addition to his parents, he was predeceased by his wife of 65 years, Joan M. (Balakin) Carlsen; son, Richard Carlsen; grandson, Jared Carlsen; two brothers, Karl Carlson and John Carlson; and one sister, Helen Christie.

DUE TO COVID-19 RESTRICTIONS, HIS FUNERAL MASS  WILL BE HELD PRIVATELY.   ARRANGEMENTS BY THE MCDONOUGH FUNERAL HOME, 14 HIGHLAND STREET, LOWELL, MA 978-458-6816.