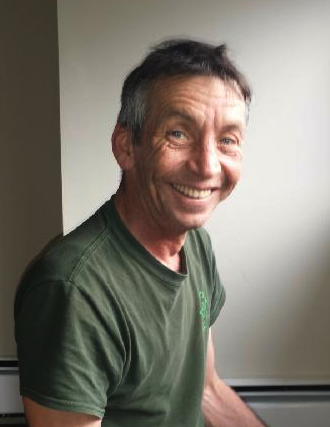 Raymond Michael Caunter

LOWELL Raymond Michael Caunter, 58, a lifelong Lowell resident, passed away Wednesday, January 8, 2020, at High Pointe Hospice House after a long illness. He was the companion of Deborah Marks of Lowell.

A son of David Leclair and Betty (Strules) Leclair of Lowell, he was born May 3, 1961, in Lowell, and was educated in the local schools, graduating from the Greater Lowell Vocational High School.

Raymond made his lifelong home in Lowell, and worked as house painter in the greater Lowell area. His hobbies included fishing, watching the Boston Red Sox and the New England Patriots as well as golfing, and he also enjoyed trips to Plainwoods Casino with Deb.

In addition to his beloved, Deborah, and his parents, his survivors include his daughter, Sarah Bijeol and her husband, Jose, of Lowell; his grandchildren, Alexia Bijeol-Strong and Charlene Cervantes both of Lowell; his sister, Sara Jordan and her husband, Sean, of Pelham, NH; his brothers, David Caunter of California, and Timothy Caunter and his wife, Denise, of Northwood, NH; as well as Allysa Diaz and her husband, Luis Diaz of Nashua, NH who he treated as if she were his daughter; and several aunts, uncles, nieces, nephews, and cousins.

CALLING HOURS WERE OMITTED AND HIS FUNERAL WAS HELD PRIVATELY FROM THE MCDONOUGH FUNERAL HOME, 14 HIGHLAND STREET, LOWELL 978-458-6816.