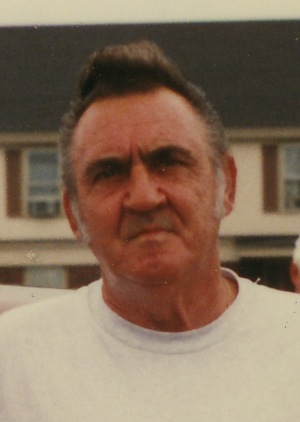 Ralph Morris Shepard
"Beloved Husband, Father, Grandfather and Great Grandfather"
LOWELL Ralph Morris Shepard, 71, of Lowell, died unexpectedly at home on July 13, 2012. He was born September 7, 1940 in St. Albans, Vermont, the son of the late Eva Gosslin and Erenest Shepard. He was the beloved husband of Shirley (Cushing) Shepard for the past 54 years.

He was employed for 13 years with University Properties doing maintenance. For the past 17 years, Ralph was a loyal member of The Dracut Road Runners Car Club. Along with his wife, over the years, he enjoyed classic cars along with some great, loyal and dedicated friends.

In addition to his wife, Shirley, he is survived by his mother in law, Frances Cushing, his children; Shirley, Ralph, Robin, Cindy, Bobby and David, his grandchildren; Ralph, Shirley, Courtney, Lisa, Artie, Heidi, Kevin, Christopher, Holly and Bobby, his great grandchildren; Kevin Jr., Jadden, Veronica, Devin, Skye, Cameron, Lawerence, Skylayah, Angelina, Kyle, Colby, Chantel, Candis and Cayden. He is also survived by his sons in law and a daughter in law; Henry, Arthur, Diane and Kenny, and many friends.
At his request, no calling hours will be held, but you are welcome to attend a funeral mass held in his honor for close friends and family.

HIS FUNERAL MASS WILL BE OFFERED AT 2 P.M. ON SATURDAY JULY 21 AT ST. MICHAEL CHURCH, 543 BRIDGE STREET, LOWELL, MA. IN LIEU OF FLOWERS, A FUND HAS BEEN ESTABLISHED FOR THE SHEPARD FAMILY, MEMORIAL CONTRIBUTIONS MAY BE MADE OUT TO SHIRLEY OR ROBIN SHEPARD C/O JEANNE D'ARC CREDIT UNION (JDCU) P.O. BOX 1238, LOWELL, MA 01853. HIS BURIAL WILL BE HELD PRIVATELY AT A LATER DATE. ARRANGEMENTS BY THE MCDONOUGH FUNERAL HOME, 14 HIGHLAND STREET, LOWELL, MA 978-458-6816. PLEASE VISIT WWW.MCDONOUGHFUNERALHOME.COM AT ANY TIME TO SEND THE FAMILY AN E-CONDOLENCE.