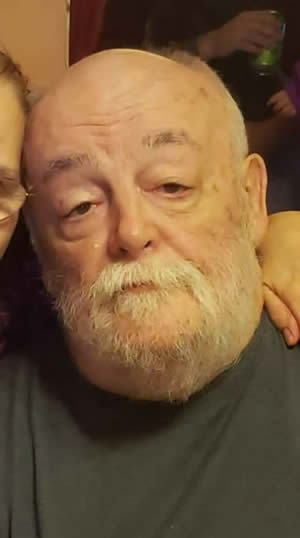 Peter Alfred 'Pete' Lewis

LOWELL        Peter Alfred 'Pete' Lewis, 70 of Lowell, passed away on Friday, April 3, 2020 at Lowell General Hospital after having a heart attack due to complication of a long illness. He was born in Everett, MA on February 11, 1950 and was a son of the late Robert E. Lewis and the late Edith Mae (Brown) Lewis. He was later raised and educated in Billerica MA.

    For many years, Pete was employed as a landscaper and roofer, but most recently he was a bus driver for special needs children. He was an avid Boston Red Sox and New England Patriots fan. He enjoyed his truck and was very proud of his Irish heritage.

    He was the beloved husband of Jeanne C. (Hand) Lewis whom he married in 1975 and spent the last 51 years growing their family. In addition to his wife, Jeanne of Lowell, he is survived by his two children, Melissa Kathleen Darisse and her husband, Timothy of Lowell, and Sean Robert Lewis and his wife, Bryanna of Lowell. He is also survived by his eight beloved grandchildren, Alicia Lagasse of Lowell, Jonathan 'Jack' Lagasse of Dracut, Heather Darisse, Stacie Darisse and Dylan Darisse, all of Lowell, Connor Salzano of Minnesota,  & Aiden and Avery Lewis both of Lowell;  his 4 great grandchildren, Katey, Christopher, Adelaida and Maximus; his sister Judith (Lewis) Hanlon and her husband David of Tewksbury; his favorite sister-in-law Nancy (Hand) Casey of Riverside CA; his foster siblings, Donna, Charlie, Bernie, Sandy, and Debbie all of Lowell; as well as many nieces, nephews, great nieces and great nephews from all over the world.


    IN ACCORDANCE WITH HIS WISHES, CALLING HOURS WERE OMITTED. DONATIONS IN HIS MEMORY MAY BE MADE TO THE AMERICAN HEART ASSOCIATION, 300 5TH AVE. WALTHAM, MA, 02451.