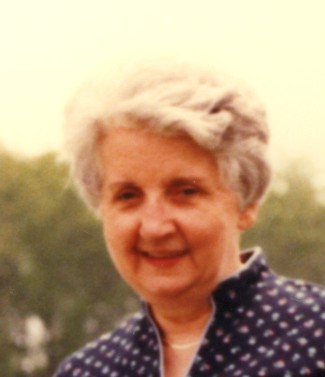 Pauline Rita Yates

Retired WCAP Executive

LOWELL Pauline Rita (Trask) Yates, 84, of Lowell, died Saturday, September 19, 2009, at D'Youville Senior Center after a lengthy battle with alzheimers disease. She was the widow of the late Albert E. Yates.

Born March 11, 1925, in Salem, she was a daughter of the late Richard Trask and the late Rose Trask. She graduated from St. Joseph's High School, where she remained active as a member of the St. Joseph's High School Alumni.

She worked as Station Manager for W.C.A.P. Radio in Lowell for more than forty years, retiring as General Manager. She was a Past President of the Northeast American Women in Radio and Television, and also served on the Board of the Greater Lowell American Red Cross. Additionally, she served on the Board of the Visiting Nurses Association of Greater Lowell. She was a recipient of the Greater Lowell Chamber of Commerce Businesswoman of the Year Award.

She is survived by her children, Brian R. Yates of Lowell, Barbara Ann Yates of Portland, CT, and Paul M. Yates and his partner, John Feeney, of Dorchester; her grandchildren, Mark, Gregg, Ashley, Alan, Kelly, Nicole and Salvatore and a brother, Thomas Trask of Chelmsford.
She was predeceased by a son Alan Yates, a daughter in law Donna Yates, a brother Richard Trask and a sister, Lorraine Cote.

YOU ARE INVITED TO HER VISITATION ON SATURDAY MORNING, SEPT. 26, FROM 9 UNTIL 10:30 A.M. AT THE MCDONOUGH FUNERAL HOME, 14 HIGHLAND STREET, LOWELL (978 OR 800) 458-6816. HER FUNERAL MASS WILL BE OFFERED AT ST. JOHN THE EVANGELIST CHURCH AT 11 A.M.. BURIAL IN ST. PATRICK CEMETERY. MEMORIALS IN HER NAME TO THE D'YOUVILLE FOUNDATION, 981 VARNUM AVE., LOWELL, MA 01854. E-CONDOLENCE SITE WWW.MCDONOUGHFUNERALHOME.COM