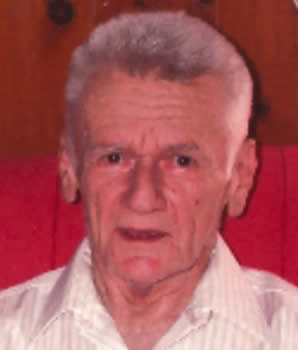 Paul H. Martin
LOWELL Paul H. Martin, 83, of Lowell, died after a long illness, Saturday, May 31, 2008 at Saints Medical Center. He was the husband of the late Genevieve (Kuczek) Martin, who passed away in 1957.
Born August 22, 1924, in Lowell, he was a son of the late Joseph Martin, and the late Hazel (Smith) Martin, and attended local schools.
He was a lifelong Lowell resident. Mr. Martin worked, in the maintenance field, in several Lowell shoe factories for most of his life. He was an avid drummer, playing at various local establishments and was a devoted Bruins fan.
He is survived by a son, Joseph Martin, of Lowell; a daughter, Sandra Houde, and her husband, Henry, of Dracut; two sisters, Pauline Philo, of Lowell; and Lorraine Fortin, and her husband, Richard, of Chelmsford; three grandchildren, three great grandchildren; his brother in law, Frederick Pilato of Lowell; many nieces and nephews, including his smoking pal Carol Malerbi, of Lowell.
He was also the father of the late Peter Martin; and the brother of the late Shirley Pilato.
YOU ARE INVITED TO HIS MEMORIAL VISITATION, 11 A.M. UNTIL NOON ON FRIDAY, JUNE 6, 2008 FOLLOWED BY HIS MEMORIAL SERVICE, AT THE MCDONOUGH FUNERAL HOME, 14 HIGHLAND STREET, LOWELL (978 OR 800) 458-6816. IN LIEU OF FLOWERS MEMORIALS IN HIS NAME TO THE AMERICAN LUNG ASSOCIATION, 460 TOTTEN POND ROAD, SUITE 400, WALTHAM, MA, 02451-1991 OR TO THE CHARITY OF YOUR CHOICE. E-CONDOLENCE SITE WWW.MCDONOUGHFUNERALHOME.COM