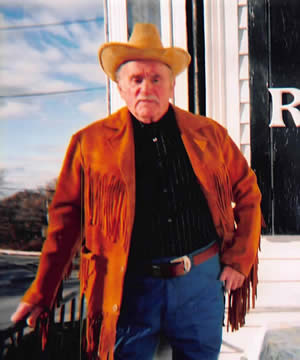 Paul F. Rossi

LOWELL        Paul F. Rossi, 86, of Lowell, formerly Dracut, passed away after a brief illness on Wednesday, July 29 at the High Pointe Hospice House in Haverhill. He will be survived by his beloved Rita Dufault, with whom he spent the past 45 years.

He was born on June 2, 1934, was raised in Dracut and was a graduate of Keith Academy. He was a son of the late Alfred Rossi and the late Blanche (Galivois) Rossi. He worked at Lowell Shoe as a rougher in the lashing room for some time. He later worked at M/A-COM as a wire bonder for many years before his retirement.

Paul loved to fish, especially at Plum Island with Rita and his family. He also enjoyed horse racing, but more than anything, his time spent with his family, especially his grandchildren, meant the world to him.

In addition to Rita, he is survived by his three children; Lynda Crawford and her husband, Derek, of Michigan, Sheryl Jabre and her husband, Robert, of Texas and Bryan Rossi and his wife, Karyn, of Billerica, his grandchildren; Erika Crawford, Kristin Crawford, Melissa Merrill, Catherine "Katey" Rossi and Ashley Rossi and his great grandson; Oliver Gendron.

He was the father of the late Mark Rossi and brother of the late Richard Rossi and the late Robert Rossi.

      HIS FUNERAL WILL BE HELD PRIVATELY FROM THE MCDONOUGH FUNERAL HOME, 14 HIGHLAND STREET, LOWELL 978-458-6816. HE WILL BE LAID TO REST IN THE FAMILY PLOT AT GIBSON CEMETERY IN PELHAM. .