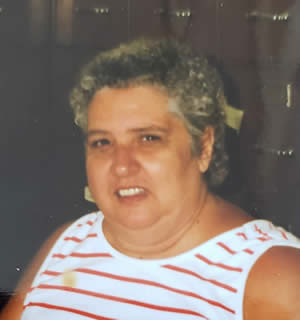 Patricia Ann (Eagan) (Fields) Novicki
LOWELL Patricia Ann (Eagan) (Fields) Novicki, 83 of Lowell, passed away peacefully after a brief illness on Monday, July 6, 2020 at her home with her family by her side. She was the widow of the late Eugene Novicki who passed way in 2010 after 43 years of marriage.

She was born in Quantico, VA on August 29, 1936 and was a daughter of the late Frank P.M. Eagan and the late Emelie (Donahue) Eagan Curran. She was raised and educated in the South Boston area, graduating from Mount Alvernia Academy in Newton.

Patricia recently resided in the Highland section of Lowell and worked in the Business Offices of Stop and Shop in Quincy from 1978 until her retirement in 1990.

Patricia is survived by her five children, William Fields and his wife, Katherine of Maynard, Patricia McFaline and her husband, Joe of Lowell, Stephen Fields and his wife, Judy of Rockland, the late Lt. Kenneth J. Fields (deceased) and his wife, Susan J. (Kirrane) Fields, Robert Fields and his wife, Lisa of Grafton, and Jeanne Novicki of Lowell; her grandchildren, Matthew Fields, Michael Fields, Tara Midkiff, Melissa Giannotti, Jared McFaline, Stephanie Buckley, Caroline Aniolowski, Sean Fields, Brendan Fields, Adam Fields and Jonathan Fields. She is also survived by her 15 great grandchildren, Reagan, Rory, Riley, Skylar, Corrina, Fiona, Joseph, Olivia, Savannah, Vander, Fiona, Layla, Ava, Hannah and Madeline; her sister, Maryann Percuoco of Rockland; and her nephew, Marc Percuoco of Rockland.

IN LIEU OF FLOWERS, DONATIONS IN HER MEMORY MAY BE MADE TO: THE MARINE CORPS HERITAGE FOUNDATION, 18900 JEFFERSON DAVIS HIGHWAY, TRIANGLE, VA 22172 OR AT: https://marineheritage.secure-donor.com/F11110?source=11110.
HER FUNERAL SERVICE AND BURIAL WITH HER HUSBAND TOOK PLACE PRIVATELY AT MASSACHUSETTS VETERANS MEMORIAL CEMETERY IN WINCHENDON, MA. ARRANGEMENTS BY THE MCDONOUGH FUNERAL HOME, 14 HIGHLAND STREET, LOWELL, MA 978-458-6816. PLEASE VISIT WWW.MCDONOUGHFUNERALHOME.COM TO SEND THE FAMILY AN E-CONDOLENCE.