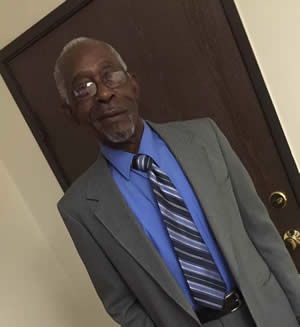 Otis Odell 'Honey' Moore
Otis Odell Moore was on born on Aug 1st,1943 to the late Walter Moore and Emma Parks Moore. Otis was the youngest of eleven children. He was called to receive his crown on Feb 4, 2017 at the age of 72. He spent his early life in Corapeake NC where he attended public school. Otis worked dilengtly to save his money and then migrated to Virginia. Honey then decided to move to Connecticut, where he lived for numerous years.
Otis reconnected with his childhood, love during his stay in Connecticut. He had two children, later remained in Massachusetts for the rest of his years. He leaves to mourn his wife, Gloria, and 2 children, Dwava Twine and Andrea Twine-Williams; his grandchildren, Daija and Dahmie Twine and Kayleigh White-WIlliams. He also leaves his brother, Lloyd of NC; sisters, Dorothy of SC, Della of Connecticut and Alice of NC; 3 sisters in law, 5 brothers in law, and a host of nieces,nephews, family, and friends.
GONE TO PAST
God saw the road was rough, the hills were hard to climb. He gently closed these loving eyes and whispered "peace be thine! The sleepless nights are passed, The every-patient worn out frame, he found sweet rest at last! Honey sleep on take your rest, we love you, but God loves you best.
I fought a good fight, I finished my course, I have kept the faith....... II Second Timothy 4:7

ON SATURDAY, FEBRUARY 11, YOU ARE INVITED TO HIS VISITATION
FROM 1 P.M. - 3 P.M. AT THE MCDONOUGH FUNERAL HOME, 14 HIGHLAND STREET, LOWELL, MA 978-458-6816. WORDS OF REMEMBRANCE WILL TAKE PLACE AT 3 P.M. IN THE FUNERAL HOME. FOLLOWED BY A GATHERING AT THE FAMILIES HOME.