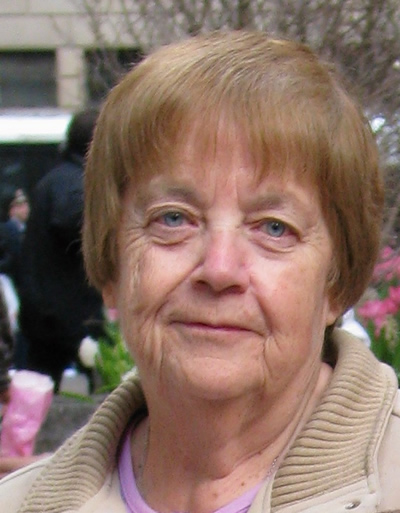 Norma T. Carroll

DRACUT Norma T. Carroll, 82, of Dracut, passed away Monday, January 4, 2016, at Lowell General Hospital after a brief illness.

A daughter of the late William J. and the late Gladys R. (Droney) Carroll, she was born March 16, 1933, in Lowell, and attended Sacred Heart School graduating Class of 1947, and Keith Hall graduating Class of 1951.
Norma entered the Kentucky Dominican Order, and remained a sister for over twenty years. She returned to the Lowell area in the early 1970's, making her home in Dracut and was a member of the former Sacred Heart Parish and a communicant of St. Michael's Church as well as a member of the Poor Clare Guild and the League of Catholic Women.

Before her retirement, she had worked in the communications department of the former Saint John's Hospital. Throughout her lifetime, she was a supporter of Doctors' Without Borders and the M.S.P.C.A..

Her survivors include her nephew, Bill Nastek and his wife, Pat of Napa, California and their children; her nieces, Beth Mullin of Danvers, and her children Emily Smith, Jessie Mullin, Anna Mullin, and Norma Hehir and her children, Thomas & Martin Hehir. She is also survived by her two dogs, Kimba and Chance, as well as several friends.

She is predeceased by her sister Lorraine Nastek and her husband Fred Nastek.

IT BEING HER WISHES, HER BURIAL WAS HELD PRIVATELY. YOU ARE WELCOME TO ATTEND HER MEMORIAL MASS ON SATURDAY, JANUARY 16, AT 10 A.M. AT ST. MICHAEL'S CHURCH, 543 BRIDGE ST., LOWELL. ARRANGEMENTS BY THE MCDONOUGH FUNERAL HOME, 14 HIGHLAND ST, LOWELL 978-458-6816. MEMORIALS IN NORMA'S NAME MAY BE MADE TO DOCTORS' WITHOUT BORDERS, P.O. BOX 1869, MERRIFIELD, VA 22116-9644.