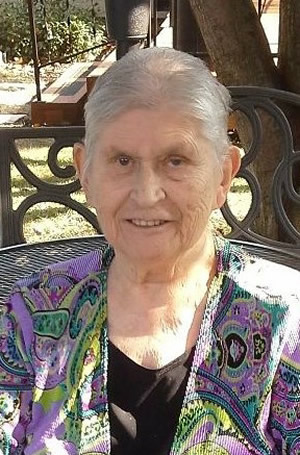 Niveria Emilia (Bettencourt) DaSilva

SAN JOSE, CA Niveria Emilia (Bettencourt) DaSilva, 86 of San Jose, California, passed away on Thursday, July 16, 2020. She was the widow of the late John M. DaSilva who passed away in 2005.

She was born in Terceira, Azores, Portugal on January 17, 1934 and was a daughter of the late Carlos Bettencourt DaSilva and the late Helena (DaPalma) B. DaSilva. She was raised and educated in Terceira where she married John and in the 1960's migrated to the United States settling in the Back Central Street neighborhood of Lowell. She was very active in the Lowell Portuguese community and was a communicant of St. Anthony Church.

Since 2005, Niveria has lived in San Jose, California with her family and was very active in the Portuguese community and a communicant of Five Wounds Portuguese National Parish.

Niveria is survived by her three children, John G. DaSilva and his wife, Sharyon of Hoffman Estates, IL, Filomena M. Mendonca and her husband, Frank of San Jose, CA, and Charles M. DaSilva of San Jose, CA; her four grandchildren, Jennifer M. Wilson and her husband, Eric of Eureka, CA, Angela M. Mendonca of San Jose, CA, Andrea L. Kalteux and her husband, Pierce of Bloomington, IL, and Thomas J. DaSilva and his fiance Kyra Borchers of Aurora, IL. She is also survived by two great grandchildren, Sara Anne Wilson and Clark Henry Kalteux; her sister, Grimaneza Flores and her husband, Jesuino of Lowell; her sister in law, Rosa DaSilva of Lowell; and many nieces, nephews, and cousins.

She was also predeceased by her brother, the late Carlos A. Bettencourt who passed away in 2002.

HER FUNERAL AND BURIAL WITH HER HUSBAND TOOK PLACE AT ST. PATRICK CEMETERY IN LOWELL, MA. ARRANGEMENTS BY THE MCDONOUGH FUNERAL HOME, 14 HIGHLAND STREET, LOWELL, MA 978-458-6816.