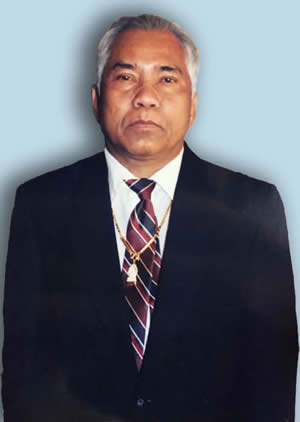 Nhorn Hem


LOWELL Nhorn Hem, 77, passed away following a brief illness on Thursday, April 20, 2017, surrounded by family, at Lowell General Hospital.

Born February 1, 1940, in Battambang, Cambodia, he was a son of the late Ngeth Hem and the late Veth Phan, and grew up and received his education in Cambodia.
He moved to the United States with his family in 1986 and resided in Georgia, Massachessetts and Maine before finally settling in Lowell in 1994. He worked in the seafood industry for many years and was a member of the Glory Buddhist Temple of Lowell.
Nhorn was an avid viewer of the WWE and enjoyed sitting by his window to watch the world go by.
He was predeceased by his two sons, Voueth and Vann, and is survived by his loving wife Sarom, daughter Sdeung and family in Alabama, son Vouen and family in Lowell, daughter Da and family in Maine and son Vorn in Lowell. He was a loving grandfather to many grandchildren and great-grandchildren.
YOU ARE INVITED TO HIS VISITATION BEGINNING AT 4 P.M. ON FRIDAY, APRIL 28, AT THE GLORY BUDDHIST TEMPLE, 24 CAMBRIDGE ST., LOWELL.
ON SATURDAY, HIS FUNERAL SERVICE WILL BEGIN AT 7 A.M. AT THE TEMPLE, FOLLOWED BY PROCESSION AT 8 A.M. TO LINWOOD CREMATORY, 41 JOHN WARD AVE, HAVERHILL.
ARRANGEMENTS BY THE MCDONOUGH FUNERAL HOME, 14 HIGHLAND STREET, LOWELL 978-458-6816.