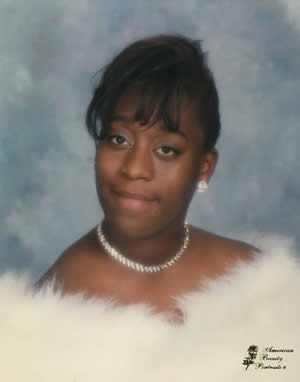 Naomi Everett
"Beloved Daughter, Mother & Friend"
LOWELL Naomi Everett, 38, of Malden, died unexpectedly Wednesday, October 26, 2011 at her home.
Born September 29, 1973, in Lowell, she was a daughter of Joseph Bethel and Lydia J. Everett, attended the local schools, and graduated from The Greater Lowell Vocational High School with the Class of 1991.
She currently resided in Malden, after spending four years living in Florida, and enjoyed spending time with her family.
Besides her parents, Joseph and Lydia, she is survived by four children, Randi A. Everett and Taylor J. Everett and their parents, Jamie W. Smith Sr. and his wife, Raelyn all of Dunstable, Ronald A. Sawtelle Jr. and his father, Ronald A. Sawtelle Sr. both of Lowell, and Boston G. Petruzzilli-Everett of Malden; her siblings, Stephanie L. Barnes and her husband, Louis of Dover, NH, Joseph E. Everett and his wife, Catherine of Barnstead, NH, and Joseph Q. Bethel and Aleisha Bethel both of Cincinnati, OH; her uncles, Edward Everett and his wife, Kristin of Rochester, NH, and Thurman Bryson Sr. of Dover, NH; a close family friend, Ruby McDougal of Lowell; and many nieces, nephews, cousins, and extended family and friends.
YOU ARE INVITED TO HER CALLING HOURS FROM 5 UNTIL 7 P.M. ON TTHURSDAY AT THE MCDONOUGH FUNERAL HOME, 14 HIGHLAND STREET, LOWELL 978-458-6816. HER FUNERAL SERVICE WILL TAKE PLACE IN THE FUNERAL HOME FOLLOWING THE CALLING HOURS AT 7 P.M.. MEMORIALS IN HER NAME MAY BE MADE TO THE LUPUS FOUNDATION OF AMERICA, INC. PO BOX 418629, BOSTON, MA 02241-8629 PLEASE VISIT WWW.MCDONOUGHFUNERALHOME.COM TO SEND THE FAMILY AN E-CONDOLENCE.