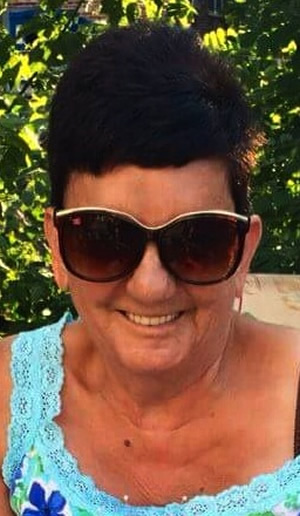 Nancy M. 'Nana' Manning

LOWELL Nancy M. 'Nana' (Travers) Manning, 73, of Lowell, passed away unexpectedly on Friday, April 22, 2016 at her home. For the past thirty years, she has shared her life with Henry Espinola of Lowell.
She was born on August 16, 1942 in Hanover and was a daughter of the late Melvina Travers. Nancy was raised in Lowell, where she was educated in the Lowell Schools.

Nancy was a very social person, she enjoyed going for walks and shopping. She had strong maternal instincts, was always smiling and was beloved by all. Although she had many passions in life, what made her most happy was spending time with her family and especially her grandchildren. Nancy worked with her partner, Henry, at their recycling business in Lowell for over 10 years.

Nancy is survived by her three daughters, Michelle DaSilva and her husband, Orlando Santiago, of New Bedford, Darlene Pinard and her husband, Jimmy, of Asheboro, NC and Victoria Woods and her husband, Jimmy, also of Asheboro, NC. She is also survived by her grandchildren, Mark Anderson and his wife, Reta Silver, Jessica, David, Nancy, Crystal, Krystle and Jimmy and also her great grandchildren Xavier, Maliyah and Myla, Ruben, India and Isabel, Chloe, Kylie, Malanna, KayKay, Haleigh, Mckayla, Isabella, Amelia, Camron, Shyann, Haleigh and Liam.

Nancy was predeceased by her daughter, the late Gloria Jean Primeau and her granddaughter, the late Melissa Woods.
ON WEDNESDAY, YOU ARE INVITED TO HER CALLING HOURS FROM 2 UNTIL 4 P.M. AT THE MCDONOUGH FUNERAL HOME, 14 HIGHLAND STREET, LOWELL 978-458-6816. HER FUNERAL SERVICE WILL BE HELD IN THE FUNERAL HOME AT 4 P.M..
MEMORIAL DONATIONS IN HER NAME MAY BE MADE PERSONALLY TO THE FAMILY DURING THE VISITATION.