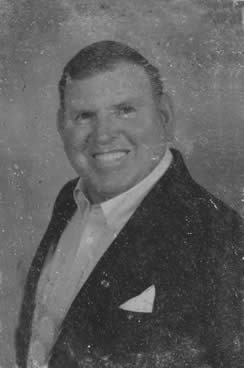 Murvyn L. 'Murv' Frizzell

LOWELL Murvyn L. 'Murv' Frizzell, 67, of Lowell, died Tuesday, February 16, 2010 at Lowell General Hospital after a brief illness. He was the husband of Doris (Reddy) Frizzell with whom he celebrated their Twenty Fifth Wedding Anniversary last year.

A son of the late Joseph and the late Mildred (Mingo) Frizzell, he was born October 18, 1942, in Tatamagouche, Nova Scotia, Canada and educated in Canada until he moved with his family to Lowell at the age of thirteen and continued his education in the local schools..

Mr. Frizzell enjoyed cars and made his living driving tow trucks for many of the area's tow companies, including Geoffroy's, Jack's Used Auto Parts, and Stuart's. He also drove limousines throughout the area. He was also an avid classic car enthusiast, and assisted in running 'Classic Car Night' for many years on the Boulevard in Lowell. He was also a member and a former Vice President of the Road Runners.
In addition to his wife, Doris, he is survived by his children, Patricia Dube of Lowell, Betty Bettencourt and her husband, Aguinaldo, of Lowell, Richard Dube of Lowell, and Jeanette Matte and her husband, Roger, of Florida; his grandchildren, Joseph Dube and his wife, Violet, of Florida, Sherry Lopez and her husband, Eddie, of Lowell, Brenda Bettencourt of Lowell, Charlene Matte of Florida, Stacy Mitton and her husband, Adam, of Illinois, and Eric Bettencourt of Lowell; nine great grandchildren; a sister, Alice Hughes and her husband, Kenneth, of Lowell; and several nieces and nephews and many close friends.

YOU ARE INVITED TO HIS VISITATION 4 UNTIL 6 P.M. ON SATURDAY, FEBRUARY, 20, AT THE MCDONOUGH FUNERAL HOME, 14 HIGHLAND STREET, LOWELL 978-458-6816. MEMORIALS IN HIS NAME TO FRIZZELL FAMILY, C/O TD BANK, 350 WESTFORD ST., LOWELL MA 01851, ATTN: DONNA MAHONEY. E-CONDOLENCE SITE WWW.MCDONOUGHFUNERALHOME.COM