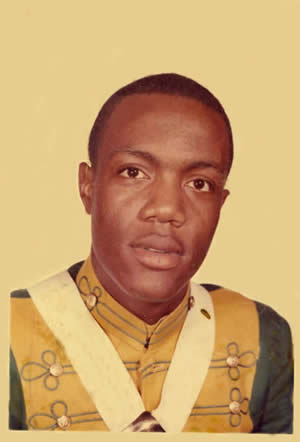 MILTON STROUD III
LOWELL Milton Stroud III, 64, of Lowell, died at his home, on January 14. 2009 after a long battle with cancer, with his wife by his side. This past August he celebrated his 34th wedding anniversary with his wife Ann Marie (Moats) Stroud.
Born August 5, 1944, in Albany Georgia, he was a son of the late Milton Stroud II, and the late Ida M. (Flowers) Stroud. He was educated in Georgia, and graduated from Monroe High with the class of 1962, where he was a standout football player, and would later play semi professionally. More recently, he graduated from Middlesex Community College in Bedford in 2005 with a degree in Drug and Alcohol Counseling.
Mr. Stroud enlisted in the United States Air Force as soon as he finished high school, serving for four years as a Medic, including one tour in Vietnam. Upon returning from Vietnam, he received an honorable discharge from his service to his country. He worked in Human Services as a Drug and Alcohol Counselor, Mentor, and Life Coach for over 30 years, helping countless individuals throughout his life.
He was an accomplished musician, he played the trombone, the tuba, and the drums, and he was also a talented singer.
Mr. Stroud was a devout Christian, and a Deacon at his church, The New Life Christian Community Church in Lowell.
Besides his wife Ann Marie Stroud, he is survived by ten children, Milton Darnell Stroud of Pennsylvania, Anita R. Stroud of Georgia, Michael A. Stroud of Connecticut, Sanovia Stroud of Malden, Mark A. Smith of Melrose, Patrick T.S. Stroud of Everett, Clearence E. Close of Pennsylvania, Timothy L. Close of Pennsylvania, Tina M. Close of Pennsylvania, and Renee P. Close of Lowell. He is also survived by three sisters, Dorothy Amos-Millein of Malden, Letitia Stroud of Everett, Joanne Stroud-LeBeau of Malden, a brother Ulysses B. Stroud of Malden; Three aunts Dorothy Langston of Malden, Exie Harris of Bartow, Florida, Joyce Stroud of Alabama. He is also survived by 26 Grandchildren, many great grandchildren, many nieces, nephews, cousins, in-laws, and friends.
YOU ARE INVITED TO HIS FUNERAL SERVICES AT THE NEW LIFE CHRISTIAN COMMUNITY CHURCH ON SATURDAY JANUARY 24, BEGINNING AT 4 P.M.
ARRANGEMENTS BY THE MCDONOUGH FUNERAL HOME 14 HIGHLAND STREET, LOWELL, MA 01852 (978 OR 800) 458-6816.
MEMORIALS IN HIS NAME TO THE NEW LIFE CHRISTIAN COMMUNITY CHURCH, 150 MIDDLESEX STREET, LOWELL, MA.
E-CONDOLENCE SITE WWW.MCDONOUGHFUNERALHOME.COM