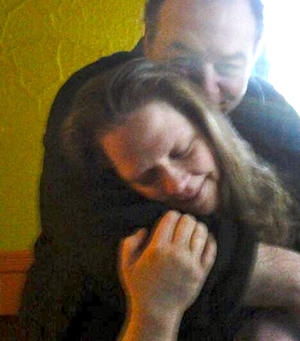 Michelle L. (Marsh) Manseau
Beloved Wife, Mother, Daughter

LOWELL Michelle L. (Marsh) Manseau, born June 20, 1970, passed away at the age of 42 on November 21, 2012 at Lowell General Hospital from her twenty-one year battle with cancer.

She is survived by her husband, Lee Manseau; and her three teenage sons, Kyle Manseau, Brandon Manseau, and Adrian Manseau. She is also survived by her beloved parents, Paula and John Currier and Wayne and Cheryl Marsh; her three brothers, Wayne Marsh Jr., Steven Currier, and Shawn Marsh; and her sister, Tracy Marsh. In addition to her immediate family, Michelle had an extended family with her many loved friends and co-workers at Marshall's and TJX.

Michelle's sole purpose in life was to battle her cancer and to go on and have children. When her prayers were answered, her life was filled with joy. Her children became her passion. They loved her immensely, especially during every battle she faced. Michelle will be dearly missed and forever in all of our hearts.

The family of Michelle Manseau wishes to extend our sincere thanks to David C. Pickul, MD, Murat Anamur, MD, Christopher Morse, MD, and James Waters, MD for giving us 21 miraculous years with Michelle.

YOU ARE INVITED TO ATTEND HER COMMITTAL PRAYERS ON TUESDAY, NOVEMBER 27, 2012. PLEASE MEET BETWEEN 9 A.M. AND 9:30 A.M. AT THE MCDONOUGH FUNERAL HOME, 14 HIGHLAND STREET, LOWELL (978 OR 800) 458-6816 FOR PROCESSION TO WESTLAWN II CEMETERY FOR HER COMMITTAL PRAYERS AT 10 A.M.. IN LIEU OF FLOWERS, MEMORIALS MAY BE GIVEN TO LOWELL GENERAL CANCER CENTER: https://www.lowellgeneral.org/about-lgh/ways-to-give/donate-online-now OR CALLED IN DIRECTLY TO 978-937-6430.