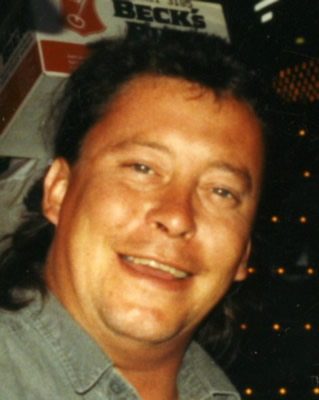 Michael 'Butch' Matte
LOWELL Michael 'Butch' Matte, 51, of Lowell, died unexpectedly Wednesday, August 24, 2011 at his home.

Born March 15, 1960, in Lowell, he was a son of the late Jerome and the late Colleen (Fitzpatrick) Matte. He grew up in Dracut and attended Dracut area schools, graduating from Dracut High School.
He resided in Lowell, formerly of Dracut, and was employed as a Union Carpenter working throughout New England for many years. He enjoyed fishing, reading, history, and spending time with his family and friends.

He is survived by two sons, Taylor Michael Matte and Alex Patrick Matte; two sisters, Kathy (Matte) Ducharme and Margaret Matte; his best friend, John 'Jocko' Dillon; and many aunts, uncles, cousins, nieces, nephews, and friends.

CALLING HAVE BEEN OMITTED. YOU ARE INVITED TO ATTEND HIS FUNERAL MASS AT ST. MICHAEL'S CHURCH ON SATURDAY, SEPTEMBER 10 AT 10 A.M.. ARRANGEMENTS BY THE MCDONOUGH FUNERAL HOME, 14 HIGHLAND STREET, LOWELL (978 OR 800) 458-6816. MEMORIALS IN HIS NAME TO THE LOWELL TRANSITIONAL LIVING CENTER, 189 MIDDLESEX STREET, LOWELL, MA 01852. PLEASE VISIT WWW.MCDONOUGHFUNERALHOME.COM TO SEND THE FAMILY AN E-CONDOLENCE