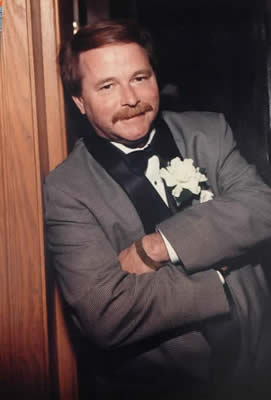 Michael McGowan LaMotte

LOWELL Michael McGowan LaMotte, 65 a resident of Lowell, MA formerly of Dracut, MA died September 8, 2014 at Metro West Medical Center in Natick, MA after battling a long illness. He was the beloved husband for 19 years of Penny (Prevezas) LaMotte who passed away in 2012.

Born in Augusta, GA on October 25, 1948, Michael was the son of the late Joseph McGowan and Alma McGowan of Augusta, GA and adopted son of the late Dr. Billie F. LaMotte, of Sevierville, TN.

Michael was a graduate of Augusta Military Academy Augusta, GA. He was formerly employed as the Director of Housing for the Department of Planning and Development for the city of Lowell, MA prior to his retirement. In addition, he was a former Executive Director of Housing for Community Teamwork, Inc. of Lowell, MA and a former Executive Director of the Dracut Housing Authority, Dracut, MA. He also was a licensed MA Real Estate broker.

Michael is survived by his three children, son, Michael (Mikey) James LaMotte and his partner, Jennifer Brown, and his two grandsons, Riley and Sylas of Lowell, MA; daughter, Chrissie Sue (LaMotte) Chubka and her husband, Adam P. Chubka Jr. of Blackstone, MA; and daughter, Ariana Sofia LaMotte of Lowell, MA. He is also survived by his three brothers, James Maushart of CA, Donald Maushart and his wife, Mary Maushart of La Mesa, CA, and Patrick Pye of FL; and his brother-in-law, Timothy Balas and his wife, Andrea Balas of Lowell, MA; several nieces and nephews, and dear friends.
Relatives and friends are invited to pay their respects on Monday, September 15, 2014 from 9:30 until 11 a.m. at the McDonough Funeral Home, 14 Highland Street, Lowell, MA 01852. His Funeral Service will be held in the funeral home directly following the visitation at 11 a.m.. Interment to follow at Westlawn II Cemetery in Lowell, MA. In lieu of flowers, DONATIONS IN HIS MEMORY CAN BE MADE TO THE AMERICAN CANCER SOCIETY, 30 SPEEN STREET, FRAMINGHAM, MA 01701-9376.