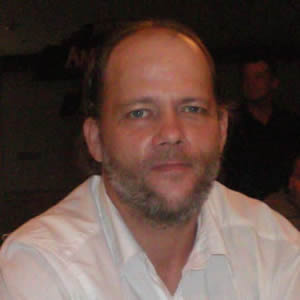 Michael L. "Mike" Beausoleil
LOWELL Michael L. "Mike" Beausoleil, 47, of Lowell, died unexpectedly after a period of declining health, Monday, March 21, 2016.
Born January 18,1969, in Lowell, he was a son of the late Gerard J. Beausoleil and the late Rita A. (LaFerriere) Beausoleil. He attended the local schools, and Lowell High School.
In his younger days, Mike was a member of the Lechanteclerc Club. More recently, he enjoyed spending time with his friends and family, camping, the Dallas Cowboys, and he was a a big wrestling fan, especially of Stone Cold Steve Austin. He worked in the warehouse for K-Mart, for several years before illness forced his early retirement.
He is survived by his daughter, Ashley Beausoleil of Lawrence and his son, Matthew Beausoleil of Lowell; his brothers and sisters, Susan Gonzalez, Lucille and Charlie Forysth, Joe Beausoleil, Elaine and Costa Beausoleil, Lorraine and David Recco, Robert and Gail Beausoleil, Irene and Jim Rutledge, Gerard and Jody Beausoleil, and Andre and Claire Beausoleil. He is also survived by many nephews and nieces, as well as his God children, Crystal Beausoleil and Miguel DeJesus.
He was the brother of the late Lionel Beausoleil

YOU ARE INVITED TO HIS VISITATION FROM 10 UNTIL 12 NOON ON TUESDAY AT THE MCDONOUGH FUNERAL HOME, 14 HIGHLAND STREET, LOWELL 978-458-6816.
HIS FUNERAL SERVICE WILL TAKE PLACE IN THE FUNERAL HOME AT 12 NOON.
MEMORIALS IN HIS NAME TO https://www.gofundme.com/CG58JR6F