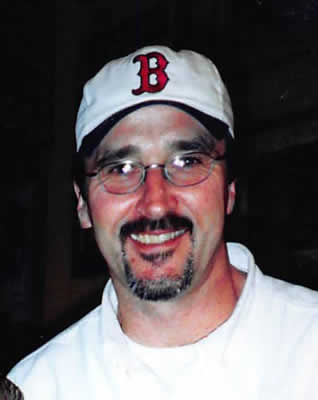 Michael J. Paciulan

Michael J. Paciulan, 55, of Boston, passed away unexpectedly, June 19, 2017, at his home in Boston after having suffered for many years from a heart condition.

Born April 16, 1962, in Lowell, he was a son of the late Michael Paciulan, and the late Helen Simonis. He attended the local schools, and graduated from Bishop Guertin High School with the Class of 1980.

He lived in Lowell most of his life, and was a communicant of St. Michael Church. More recently, he resided in Boston, where he was the Lead Desktop Support Technician for DotHouse Health in Dorchester for more than ten years. Michael was an avid sports fan; he especially loved the Boston Red Sox and New England Patriots. In his spare time, he enjoyed fishing, reading, and listening to his favorite Christian rock bands.

Michael was known as a beautiful gentle soul. He was hardworking and humble. He was a very spiritual, self-less and generous person. He was the giver of big, loving hugs, and warm, comforting words. If you were fortunate enough to know him, you shared many laughs from his sense of humor and quick wit. He was the proud father of four daughters, and deeply loved by all his family and friends.

He is survived by his daughters, Katelyn R. Paciulan of Los Angeles, CA, Michaela L. Paciulan of Lowell, Chelsey H. Paciulan of Lowell, and Lauren A. Paciulan of Lowell; their mother, Karen (Surprenant) Paciulan of Lowell; his grandchildren, McKinley Monroe, Lillian and Joshua, Jr.; his sisters, Linda Lufkin and her husband, George, of Salem, Donna Paciulan and her husband, Dennis Feehan of Lowell; his aunts Bernice Charko of Dracut, Eleanor Paciulan of Newburyport, his late aunt Francis Stecyk, his cousin Carol Stecyk of Asheville, NC and many friends, as well as his beloved girlfriend Helen Spencer of Boston.

A celebration of his life will take place from 2 P.M. to 4 P.M. on Wednesday June 28th at McDonough Funeral Home, 14 Highland Street, Lowell 978-458-6816. His funeral service will take place at 4 p.m. following the calling hours.