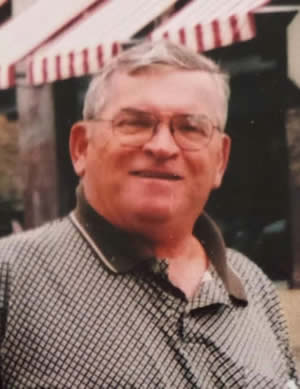 Michael J. Graham
Proud Father; Avid Sports Fan
GRAHAM Michael J. Graham, age 69, passed away Friday, March 14, 2014 in Arcadia, FL. Michael was born August 17, 1944 in Lowell. He grew up on back Central Street, and graduated from Lowell High School. He was a communicant of the former St. Peter's and Sacred Heart Parishes. Michael was a veteran of the U. S. Army National Guard.
He enjoyed many things related to sports, including the Red Sox, Patriots, Bruins, and Celtics. He was especially proud of his children's athletic accomplishments. He also was a longtime umpire, as well as the president of the Oliveria Little League, and a basketball referee. He worked at Raytheon for many years where he retired as an engineer, and he served on the Edson Cemetery Committee. In January of this year, he relocated to Arcadia, FL. He had been a winter visitor to Arcadia for the past 6 years. He enjoyed fishing, golfing, traveling, and especially, but most of all he enjoyed spending quality time with his grand children.
Michael is survived by his significant other, Barbara Pytlinski; and by his former wife, and the mother of his children, Kathleen, Hickey Graham; his two sons, Patrick Graham and his wife, Haley of Hampton, New Hampshire, Daniel Graham and his wife, Rebecca of Lowell, MA, one daughter, Kristen Graham, of Lowell, MA, one brother; James Graham and his wife, Elaine of Salem, NH; and seven grandchildren, Jaylin, Jovani, Shea, Bryn, Delaney, Griffin, and Nora.
Michael is preceded in death by his parents, James and Josephine McCaughey Graham; and one son, Michael Timothy Graham.
ON SATURDAY, MARCH 29, YOU ARE INVITED TO HIS MEMORIAL VISITATION FROM 11 A.M. UNTIL 2 P.M. AT THE MCDONOUGH FUNERAL HOME, 14 HIGHLAND STREET, LOWELL, MA, 978-458-6816. FOLLOWING THE VISITATION AT 2 P.M. HIS FUNERAL SERVICE WILL BE HELD IN THE FUNERAL HOME. MEMORIALS IN HIS NAME MAY BE MADE TO THE AMERICAN LUNG ASSOCIATION OF NEW ENGLAND, 460 TOTTEN POND ROAD #400, WALTHAM, MA 02451.